The Serial Number is a 16-digit number that starts with 8030...You can find it on the original package box, battery cover, or the Settings page of your Ultraloq in the U-tec APP. e.g. 8030123412341616
If you already set up the device with your account, tap the Device> Gear sign on the upper-right corner > Device Info.
You can scroll down to find the Serial number and Bluetooth MAC address.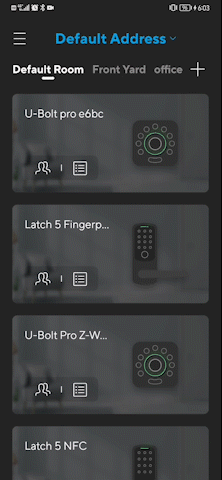 If you cannot find the serial number in the U-tec app, please try to find the serial number on the sticker.


3. Ultraloq UL1/Combo

4. Ultraloq Lever

5. Ultraloq Bridge.

6. Ultraloq AutoBolt

7. Ultraloq UL300