Contents
1. Introduction of U-tec App V2.0
2. U-tec App V2.0 User Guide & FAQ
1. Introduction of U-tec App V2.0
(1) Visual & interactive experience upgrade
First of all, let's look at the updated homepage of the App, which has changed from the original blue and white color to a dark color, full of technology style.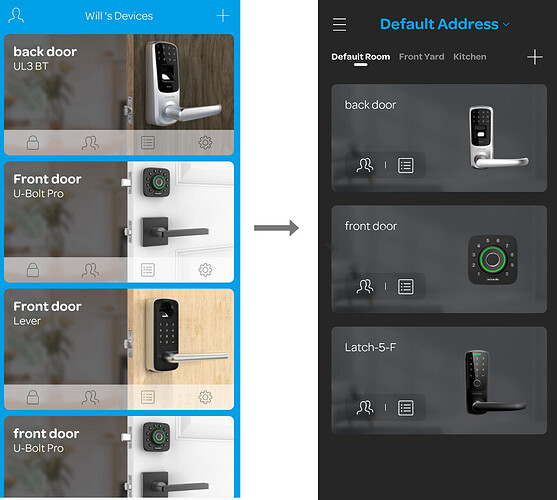 The design hierarchy of the personal page is more distinct.
Tips: Some users said they couldn't find the entrance to log out and log back into the App. Can you find it now?
The information on the "unlocking page" and the "settings page" is more clearly arranged.
Tips: To be more in line with user habits, the settings have been moved to the "top right corner".