When you want to switch the user account/re-login your account, please follow the link to sign out of your account.
1. Tap the top-left corner human button.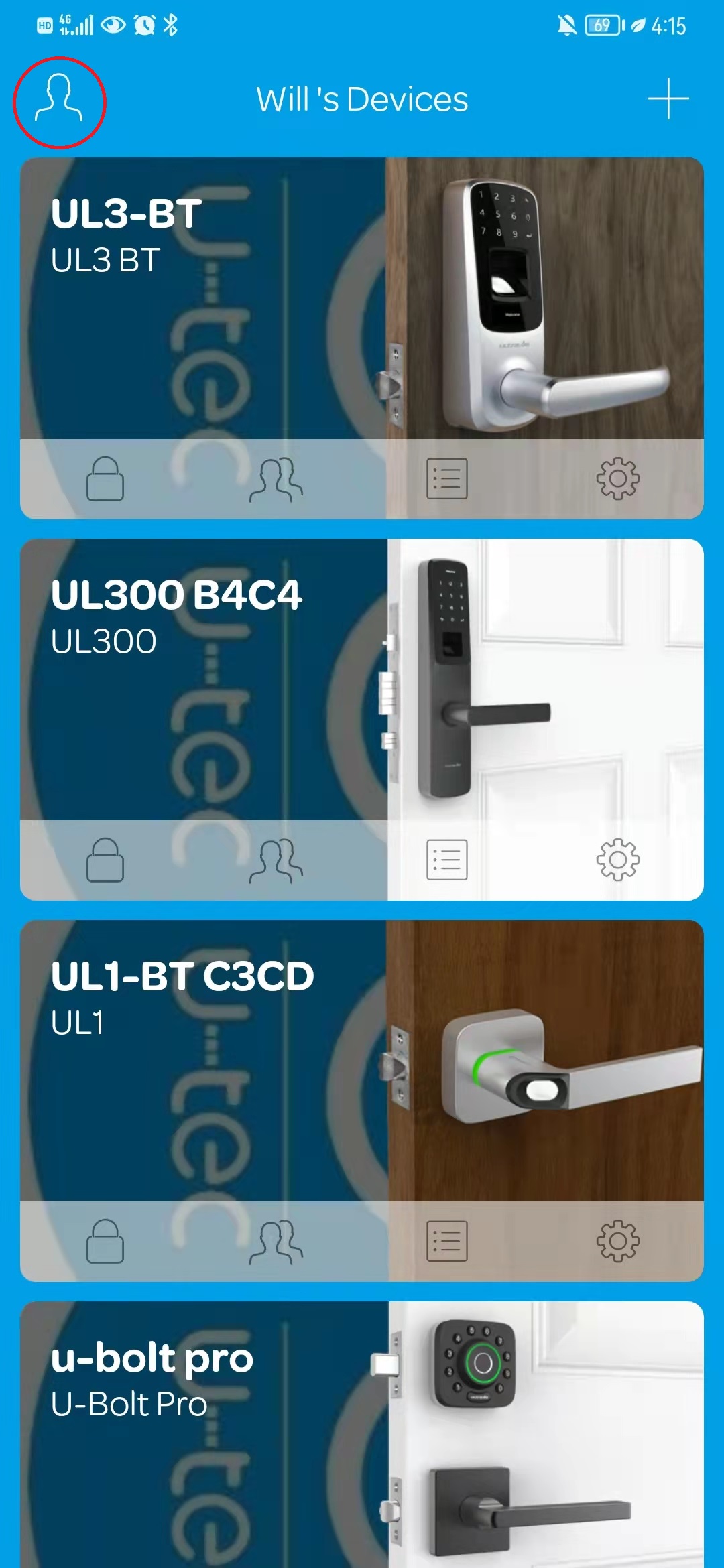 2. Tap your avatar.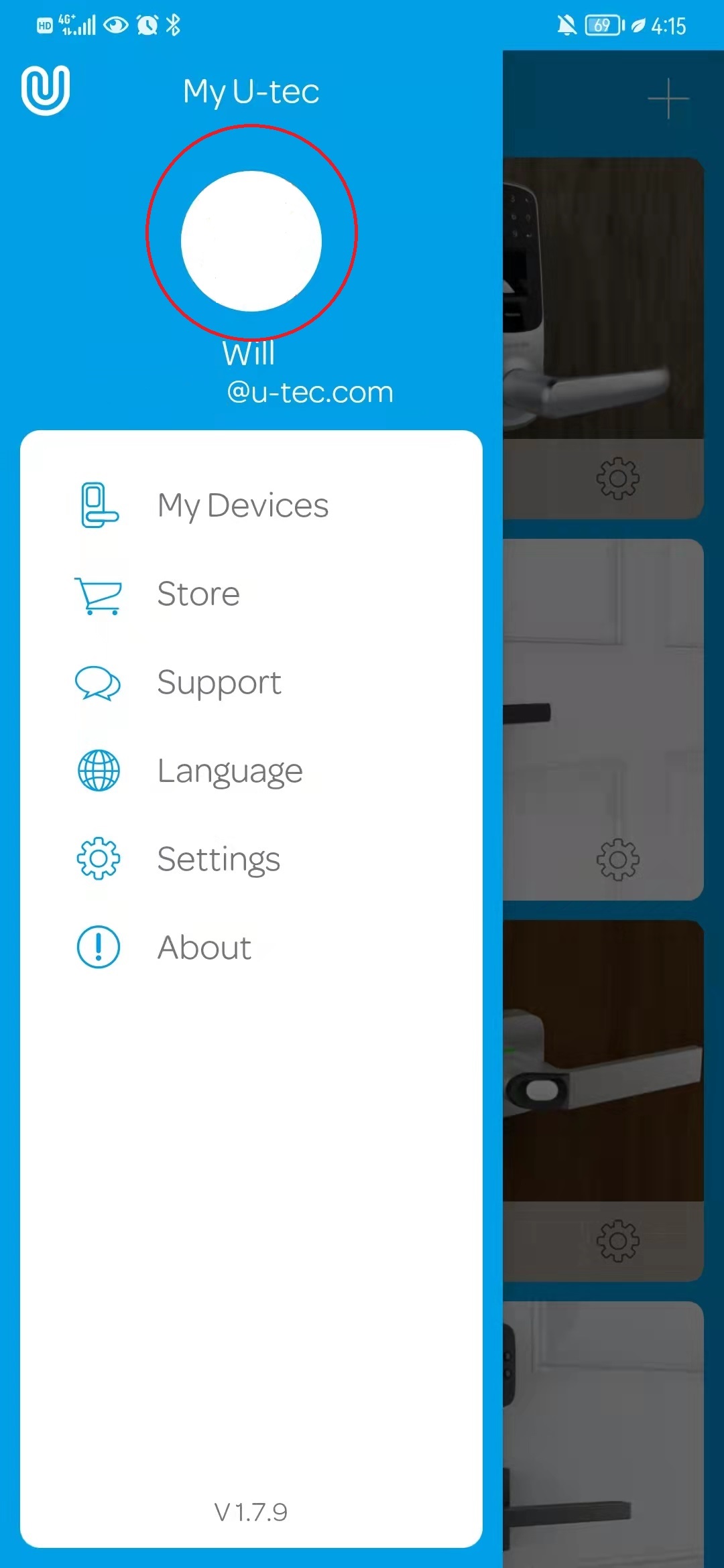 3. Tap Logout.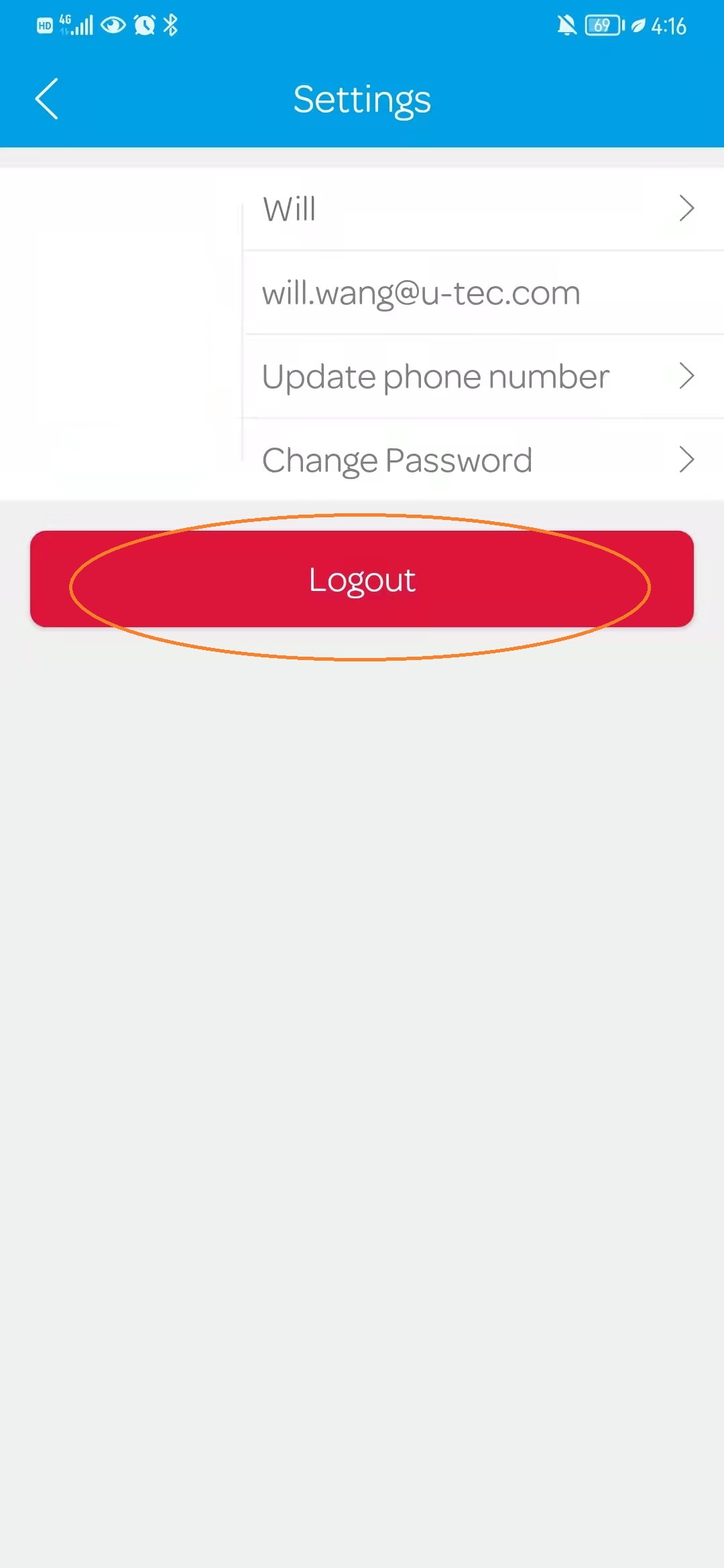 Notice: Re-installing the U-tec app or switching the user account will not affect the user data. Please don't worry.