Here is the instruction about setting up SmartThings with your Ultraloq, please watch the video before setting.
How to set up?
1. Please make sure you have already registered in U-tec APP and added Ultraloq Smart Lock into your account. If you don't know how to register, please read Ultraloq Products App Mode Programming Guide
2. Please make sure you have already registered in SmartThings APP.
3. Please make sure your lock has been set up with Ultraloq Bridge. For the U-Bolt Pro WiFi series and Latch 5 Series models, please make sure your lock is connected to your home WiFi already. If you don't know how to set it up, please check the following instructions.
Setting Up WiFi Connection for U-Bolt WiFi / U-Bolt Pro WiFi/ Latch 5 Series
U-Bolt Pro Z-Wave series models can connect SmartThings with Z-Wave, please check the setup instructions.
How to connect U-Bolt Z-Wave and U-Bolt Pro Z-Wave with SmartThings?
Step 1. Open your SmartThings App and choose the devices tab page. You will see a "+" button on the top right corner, click it.
After that, please search the U-tec and choose it.
Step 2. Choose Door Locks, then choose Ultraloq Smart Lock with WiFi accesses.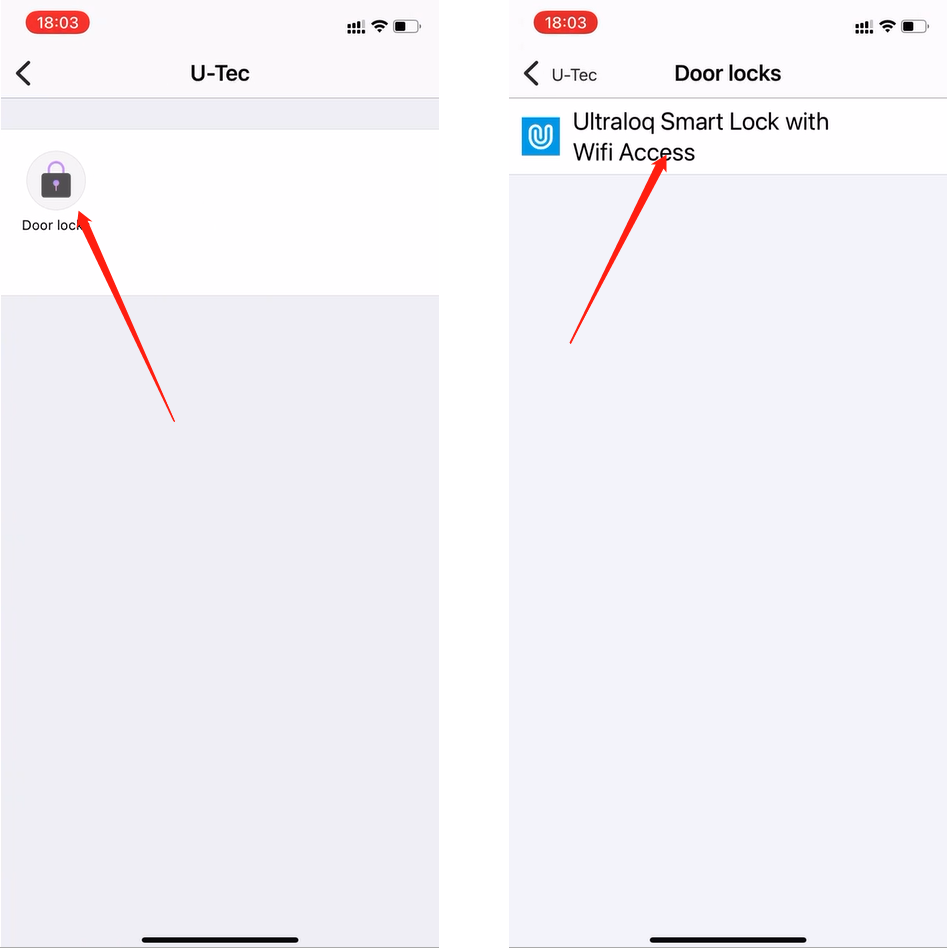 Step 3. Login to your U-tec account in SmartThings and authorize it.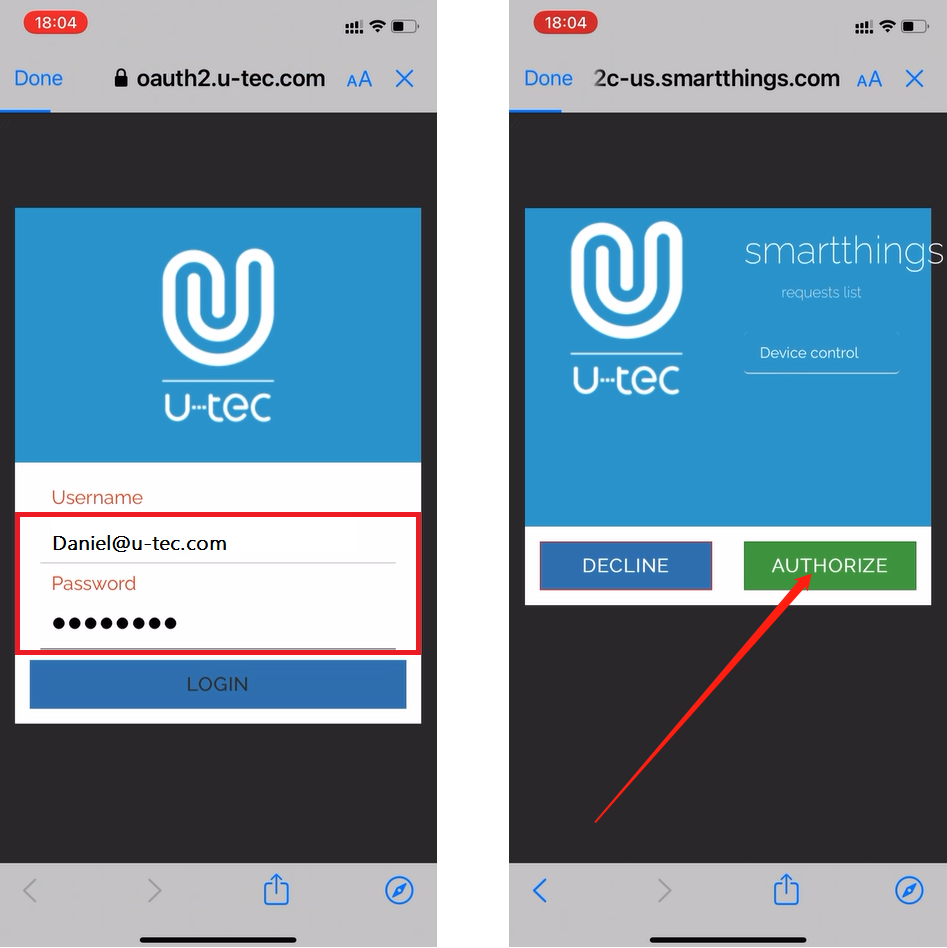 Step 4. If the page shows the setup process is successful, please click Done to quit the page.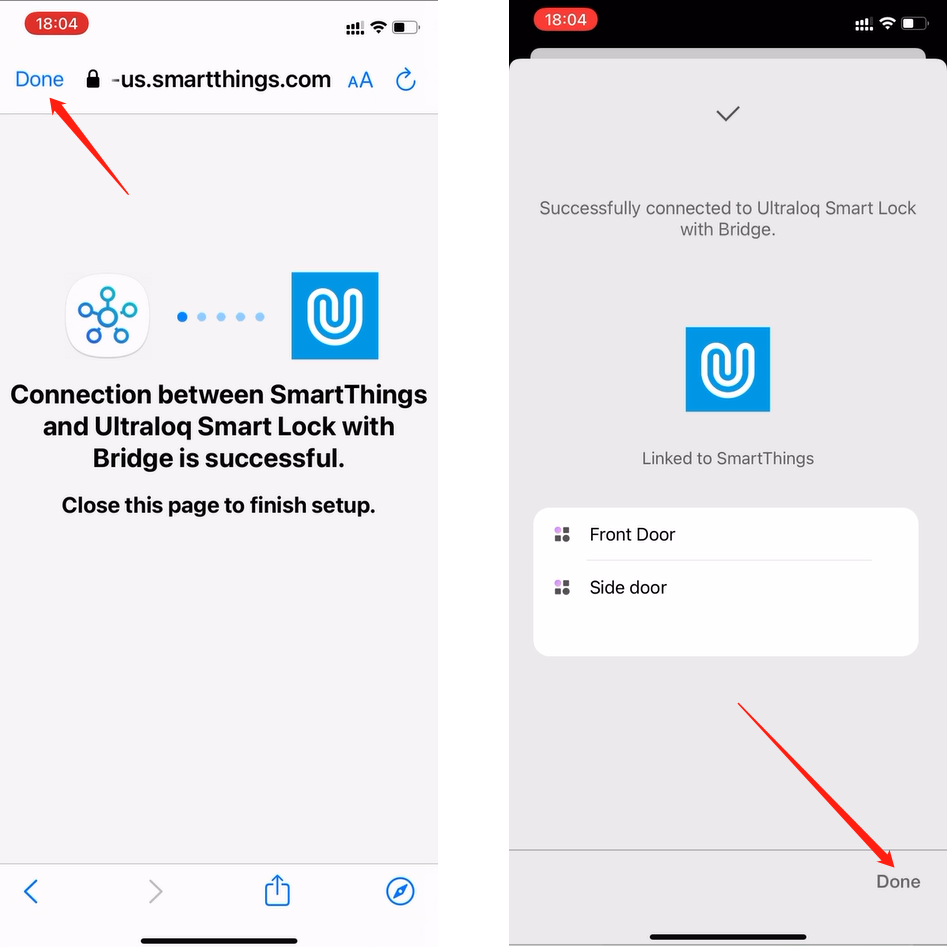 Step 5. Now you can control Ultraloq Smart Lock by touching the circle.