Here is the video of the user guide:
Before starting to use Ultraloq Air, please make sure you have read this article:
You may need the following instructions
There are four steps to easily start with Ultraloq Air.
Before registering the lock with Air mode, if you registered this lock already, please delete the lock and manually reset it to the factory default mode.
You may need
1 Activate the Air function in the App(Very important)
After installing the App, first, find "Ultraloq Air" in the personal center and activate it.
After the activation is successful, you will see a guide for adding locks.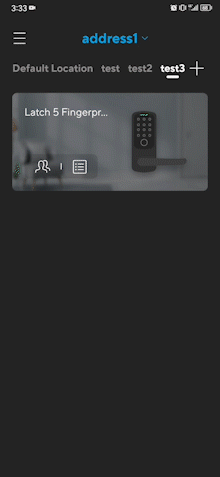 2 Add Air devices in the App(Very important)
There are two main differences between an Air lock and an ordinary lock during the adding process:
First, choose "Ultraloq Air" if you want to program the lock via Ultraloq Air. You will encounter a page that asks you to choose "How to use this device", this means you can choose whether to manage users on the App or on the Web.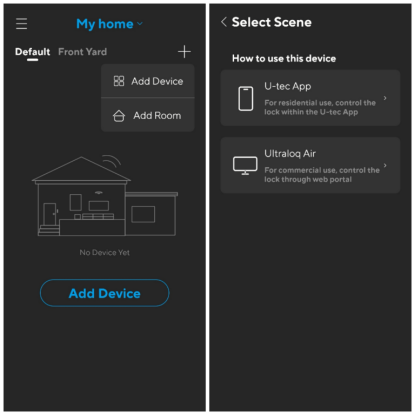 Second, the locks must be configured with WiFi because the operation of the website must require this.
Once everything is done, you'll see the lock labeled "Air" in the list of devices, indicating the Air lock is set now.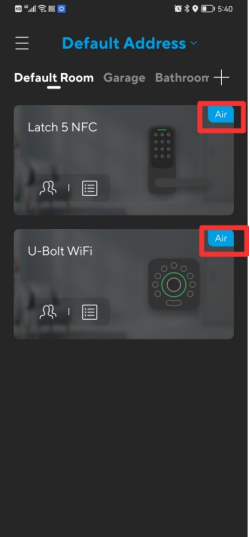 (there might be differences between this picture and the real test picture)
*After registering the lock via Air mode, the app user program feature will be disabled. Please add/program users via Ultraloq Air (Web)
3 View added devices on the web
Open the website of Air (https://air.ultraloq.com) after locks are set up on the App, then you can view the devices under Dashboard, Device, and Address.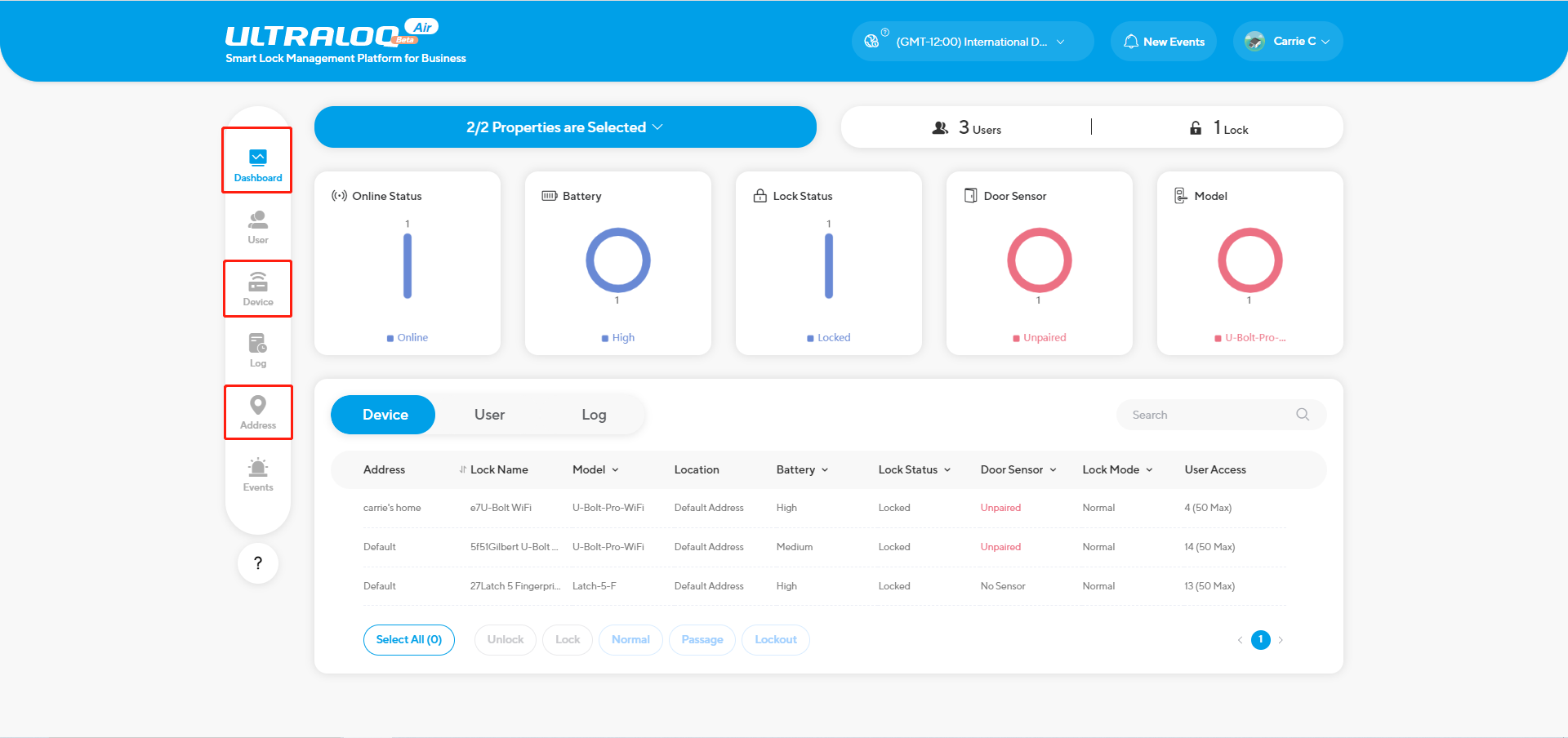 (there might be differences between this picture and the real test picture)
Dashboard
It has two main function blocks, one is to show the status of locks, and the other enables you to access and operate Device/User/Log easily.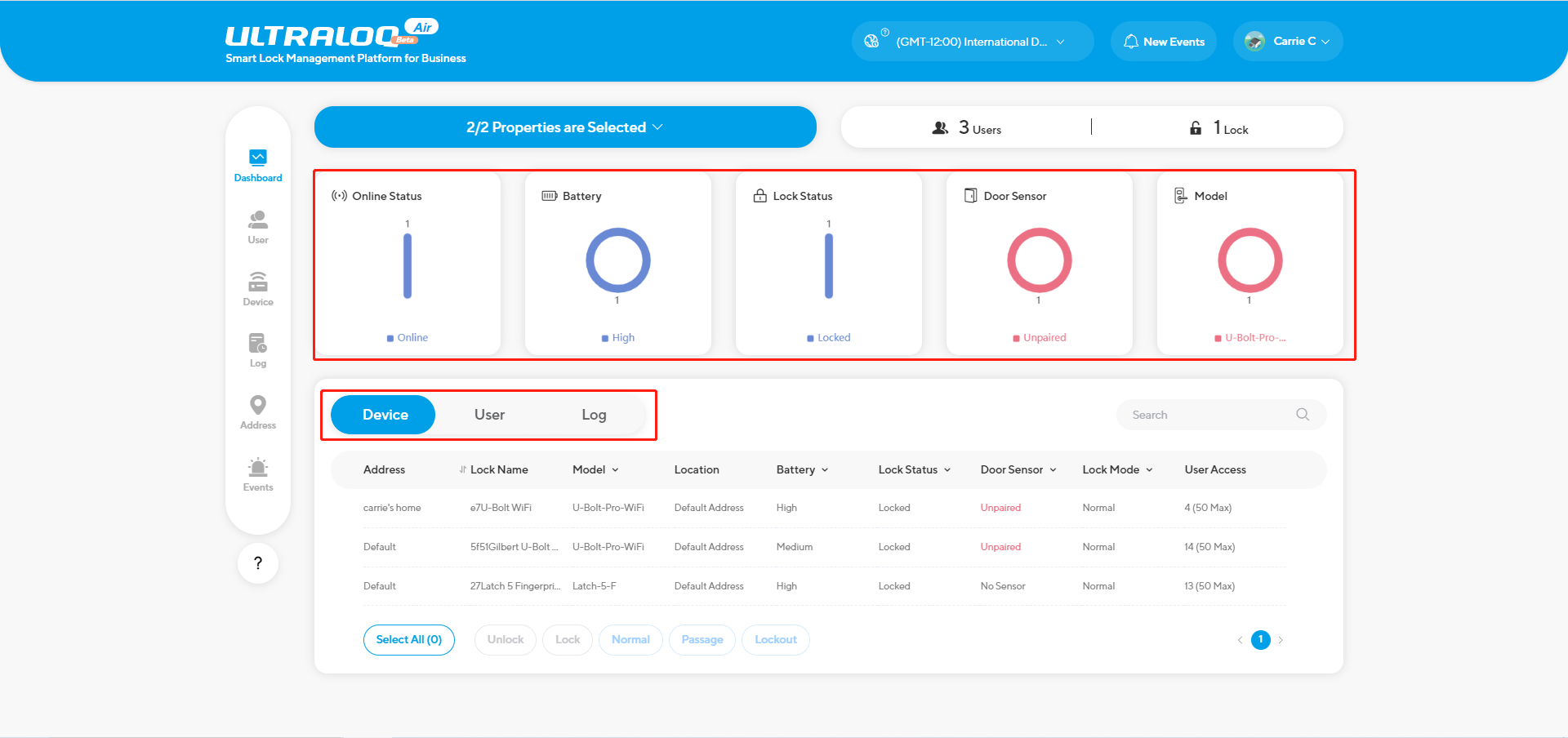 Now, you can check whether the shown status is consistent with your locks to ensure the function works well.
In ideal situations, all your locks should be in "Online" status. Otherwise, your operations for locks On Air Web will not work.
Below this page is an overview of Device/User/Log, you can try these functions. For example, you can view each lock's lock status and try to change them.
Device
This page has almost the same functions as Dashboard->Device. But if you only want to view and change each lock's status, this page is a better choice.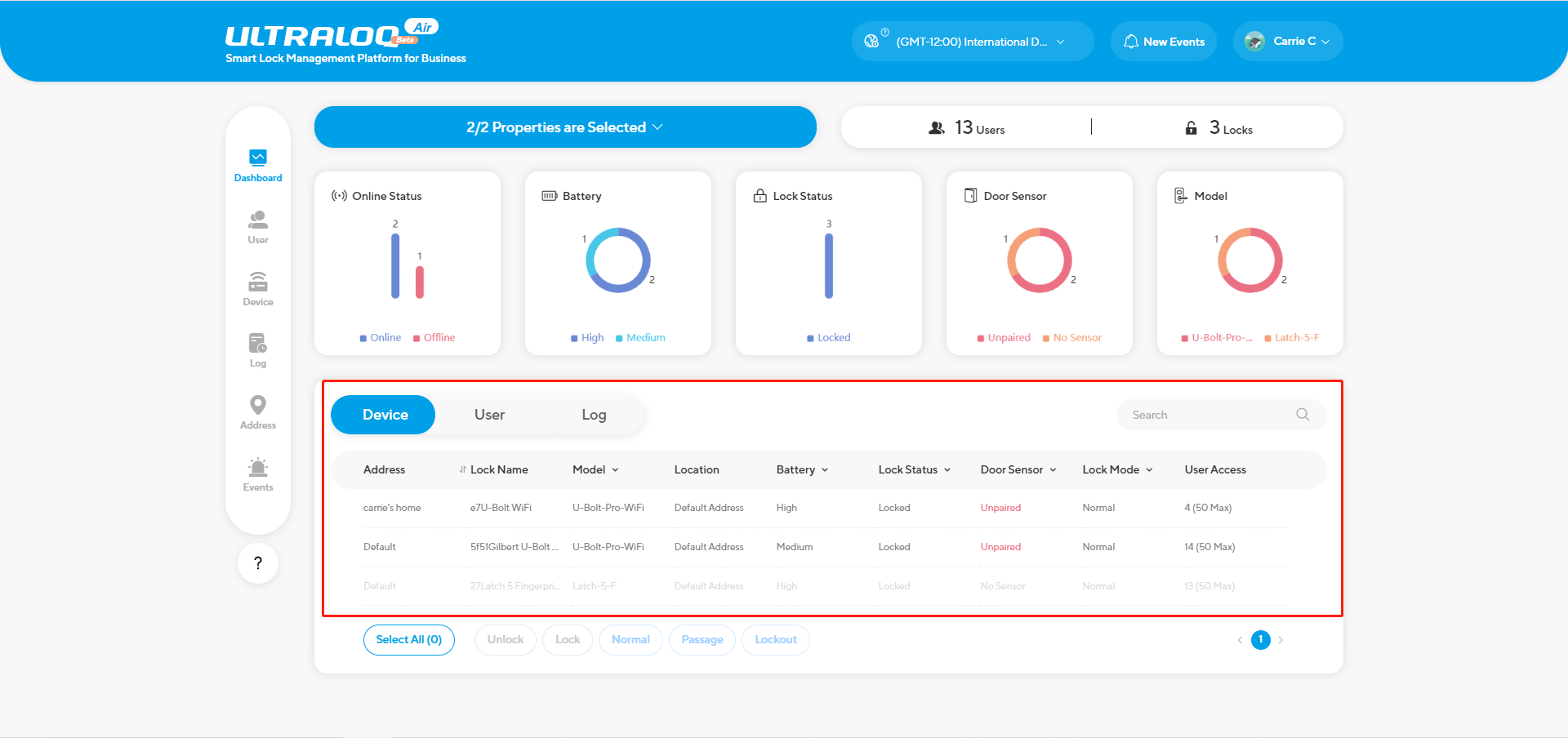 Pay attention to the buttons below this page, you can change all locks' status, lock mode, and firmware with one click after selecting them.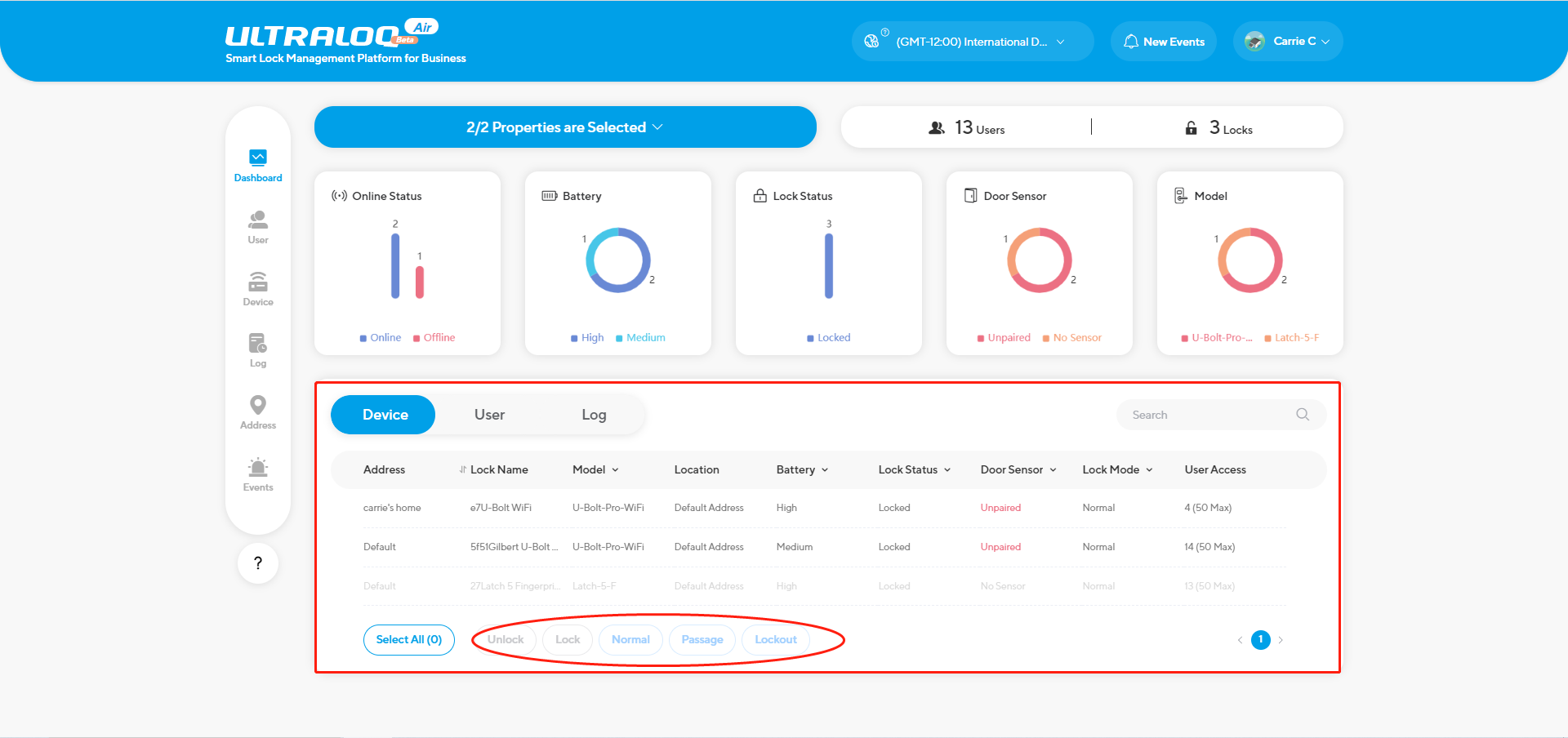 Address
If you have installed multiple locks in different addresses(properties), managing them on the "Address" page is easier.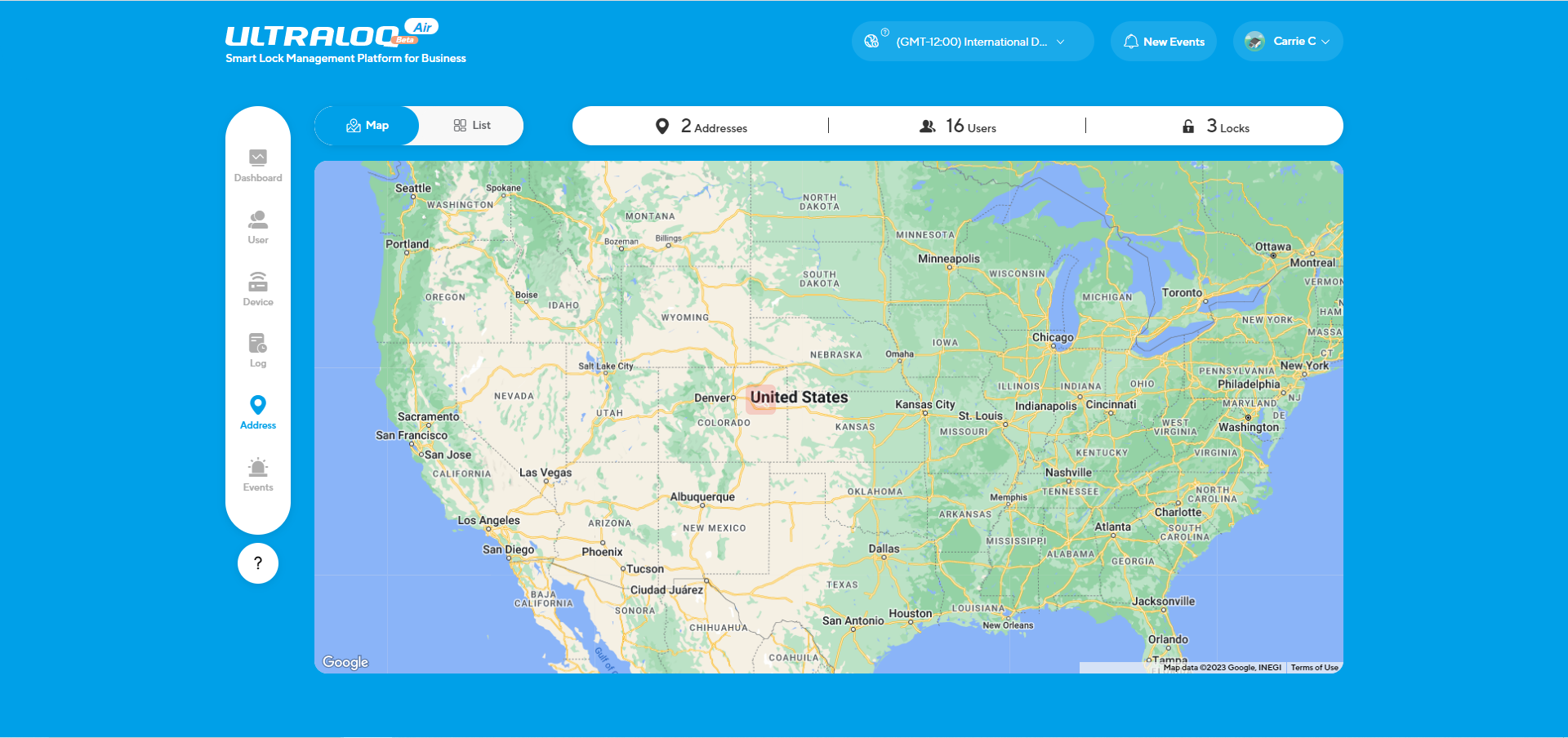 4. Add users and associate device permissions on the Web
User management and device management are divided into two parts on Air Web. Before adding users to devices, you should create the user first.
There are two methods for adding new users. You can add users one by one or batch-add them from buttons at"1". Also, you can change their status from buttons at"2" and view and edit their information from buttons at"3".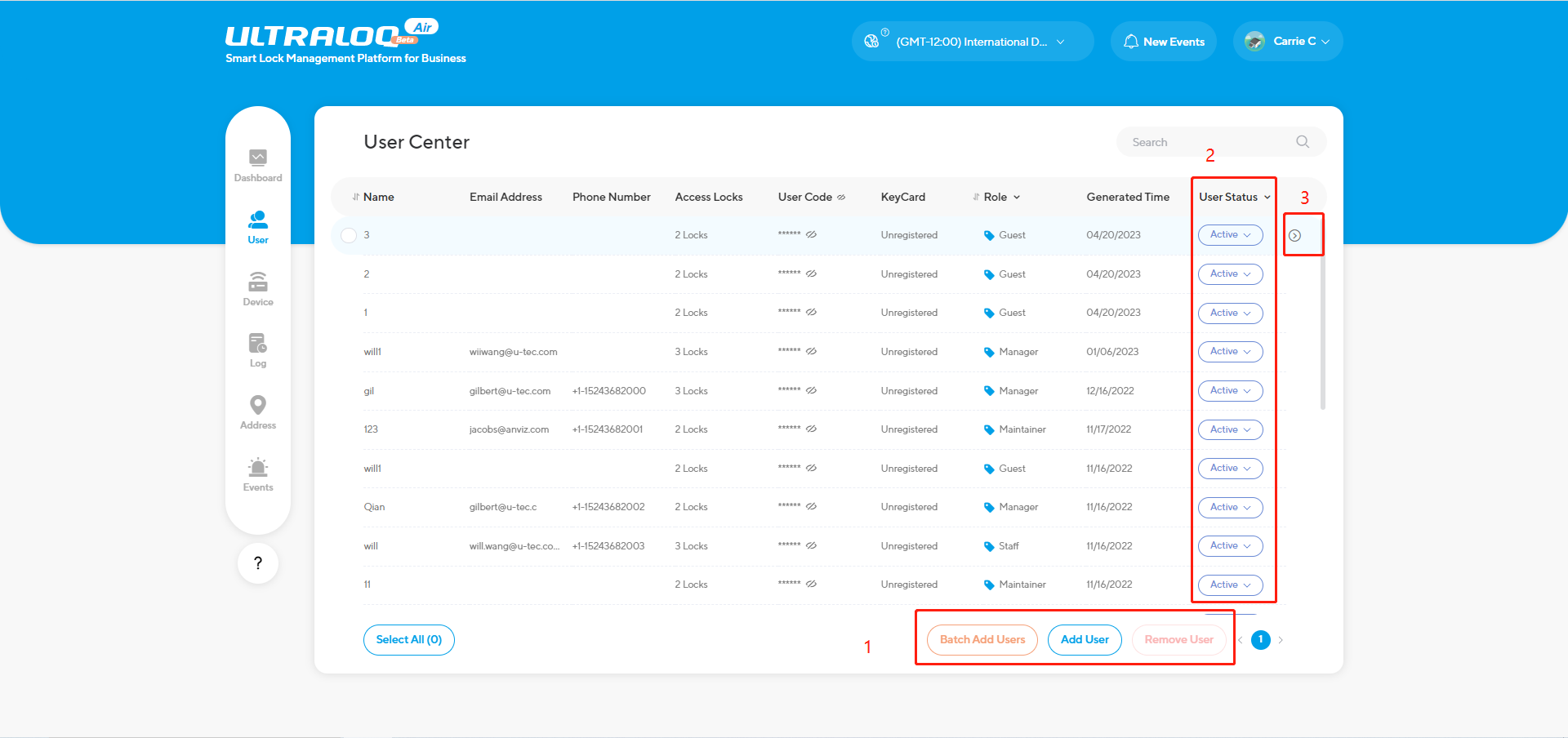 After creating users, you can either choose to add devices for users or add users for devices, both of these 2 methods will work.
Method 1. While adding devices for users, you can find the users and enter their detail page first, and then choose devices for them.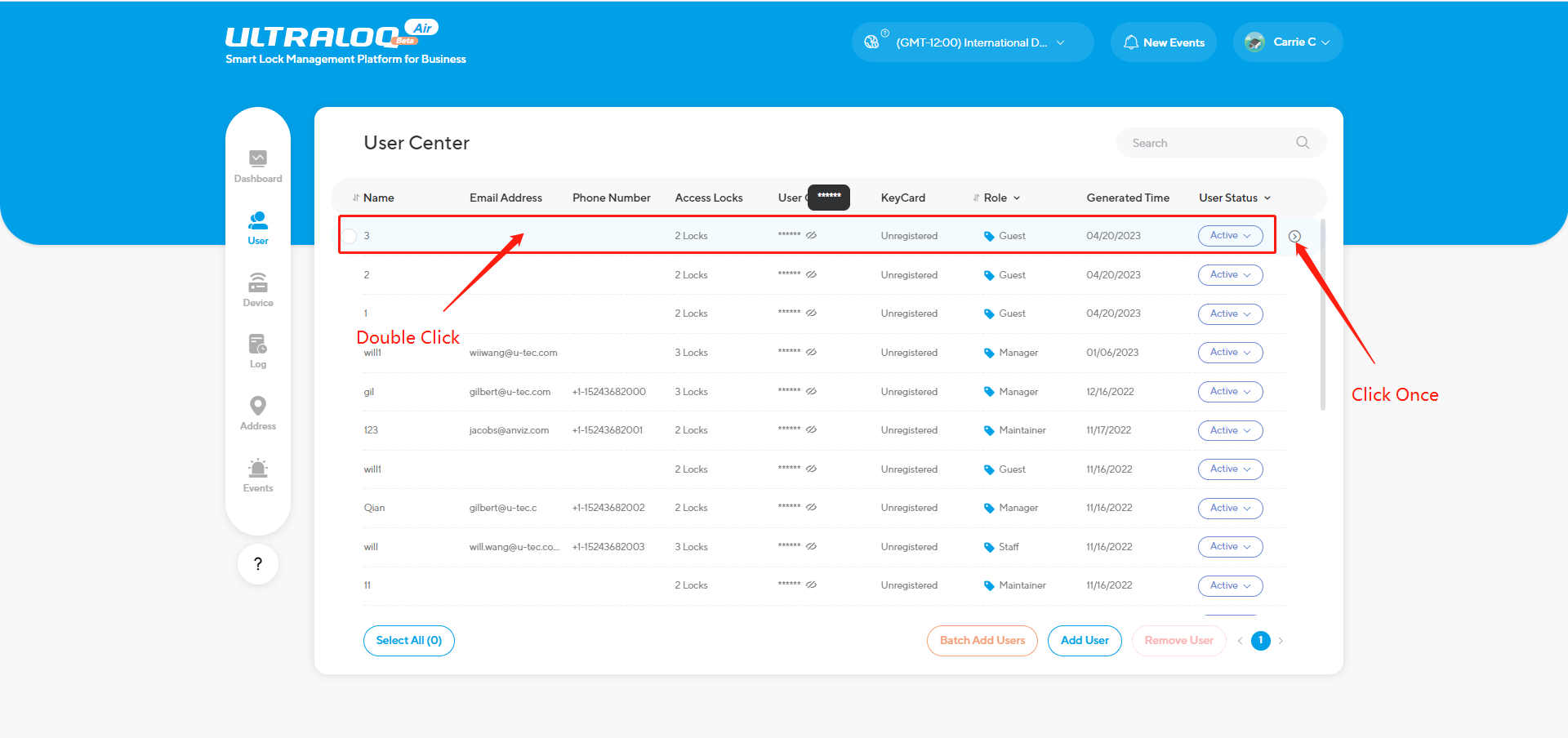 As you can see from the below picture, you can enter the user's detail page after clicking on them. Then you can find the "Add Device Access" button.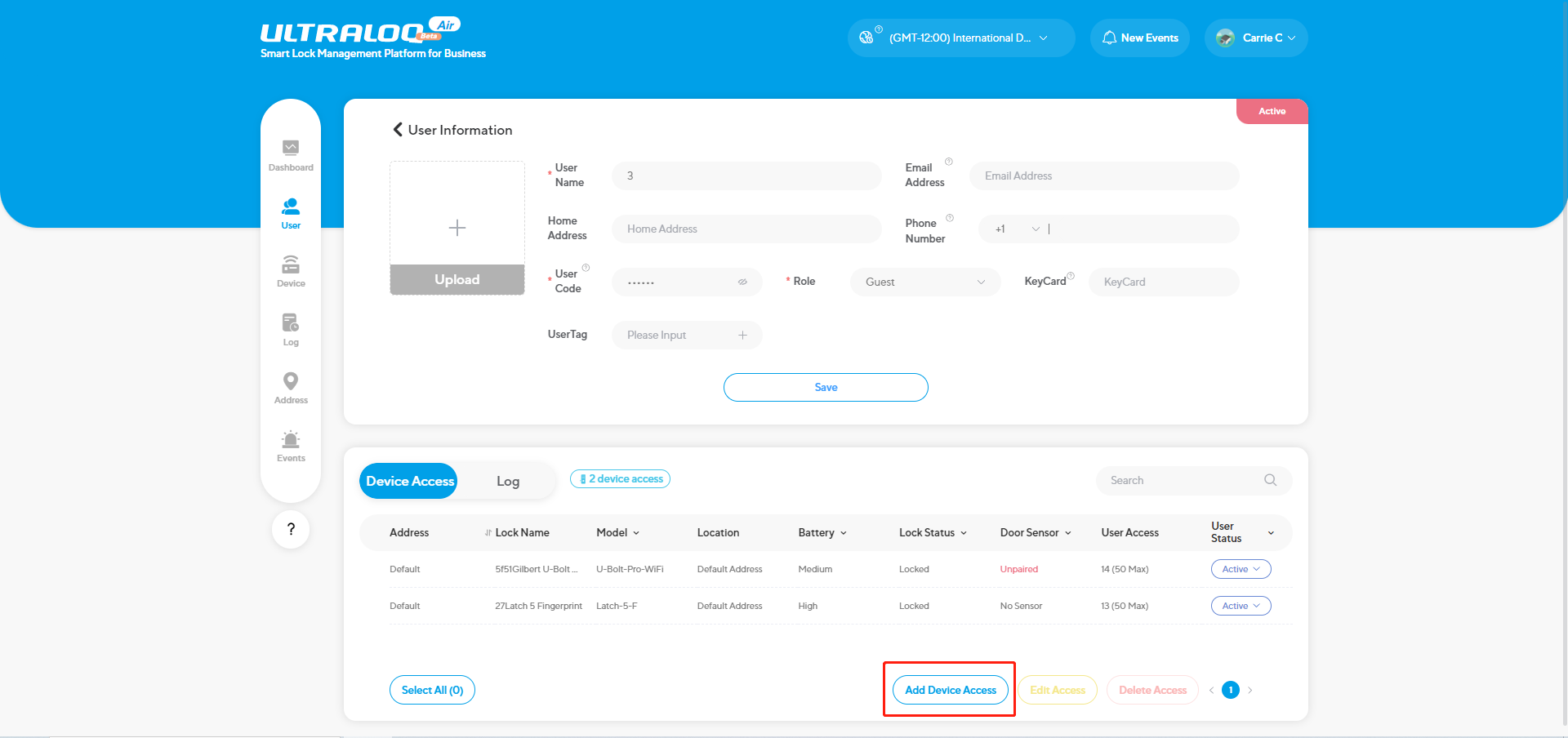 Method 2. While adding users for devices, you can find the device and enter its detail page first, and then choose users for them.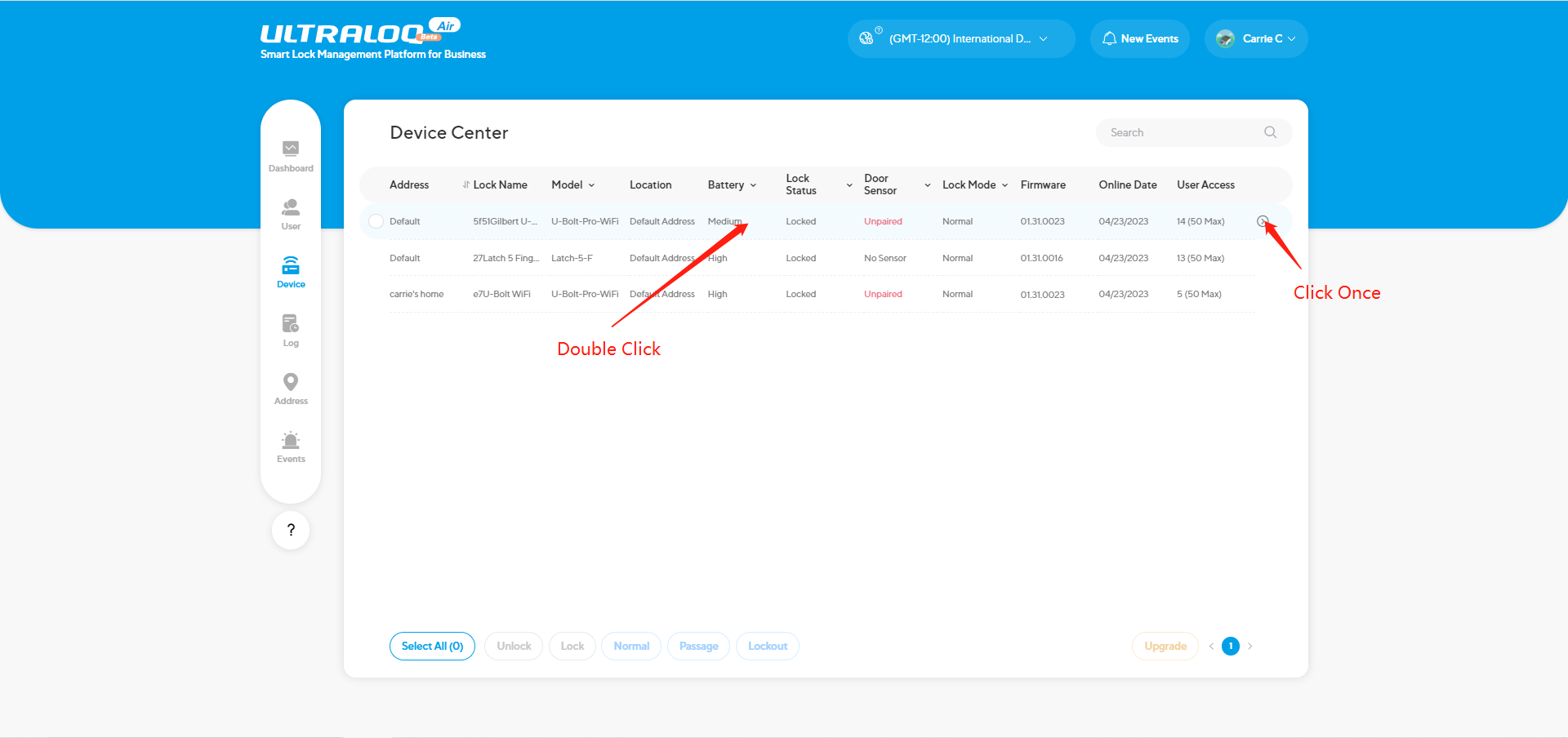 On the device detail page, you can view the device information, change its lock status and add user access. The "User Access" part has listed the users associated with this lock.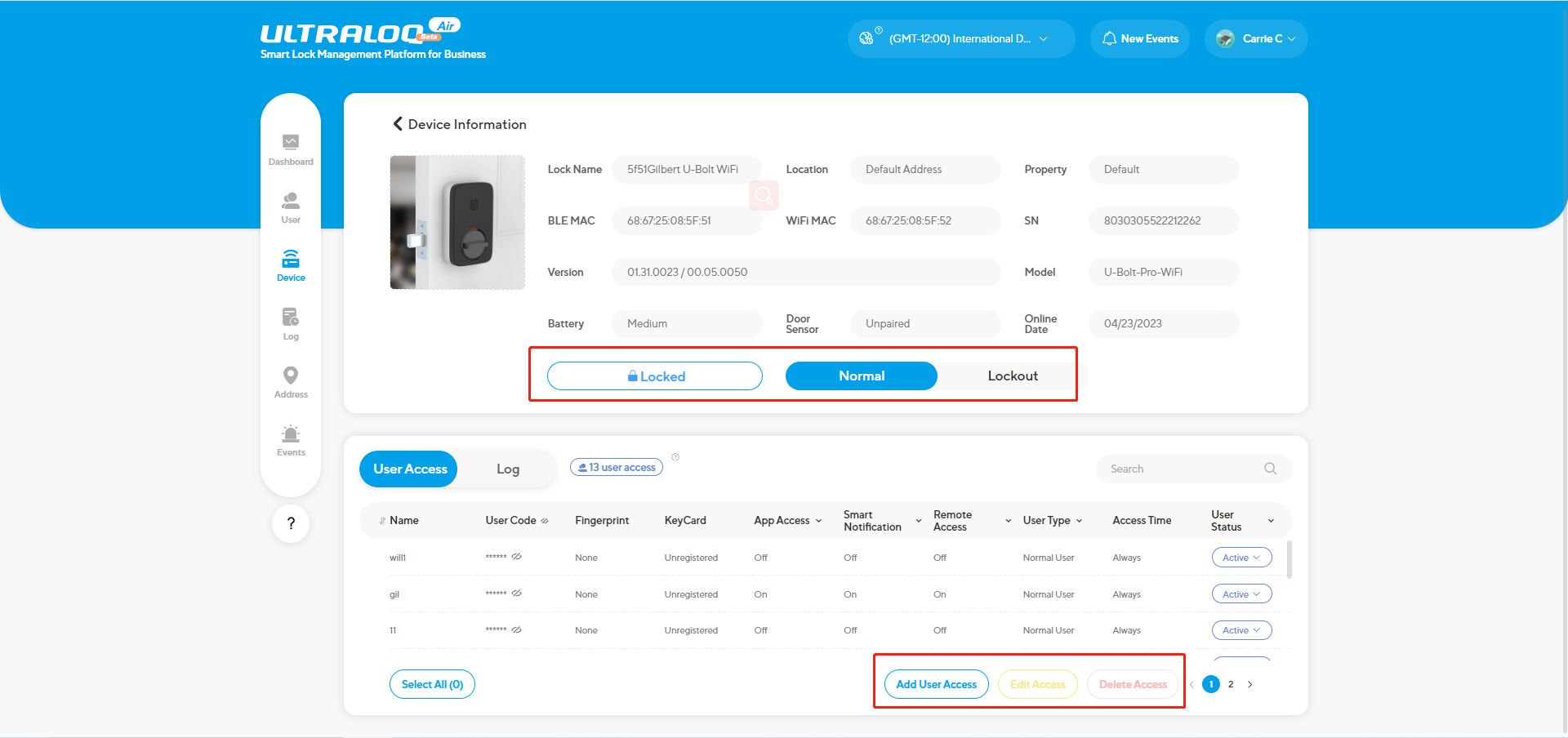 After clicking "Add User Access" and selecting users, don't forget to edit permissions(especially user type) for them.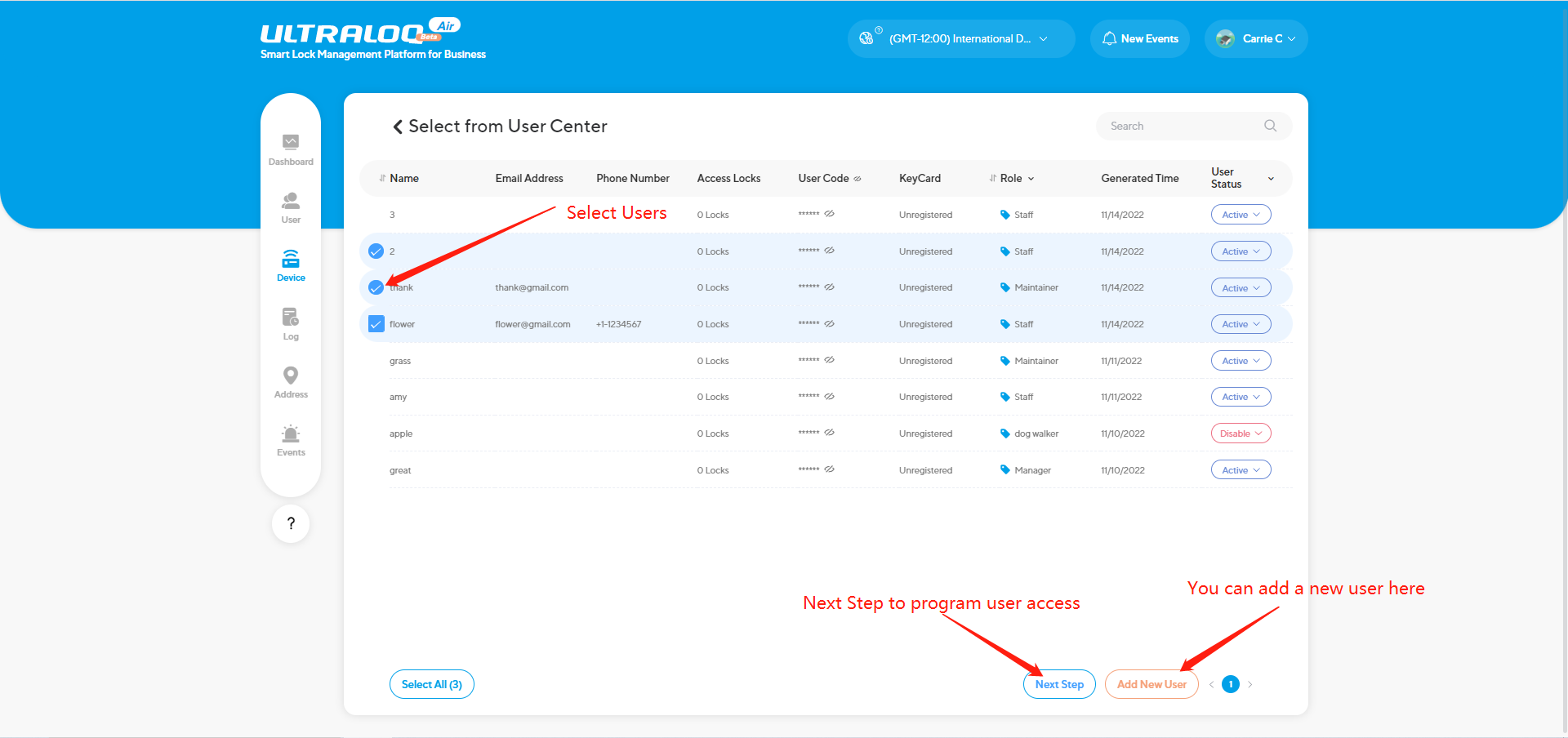 Click Next to program the user access. After that, Click Done to enable the user to the lock.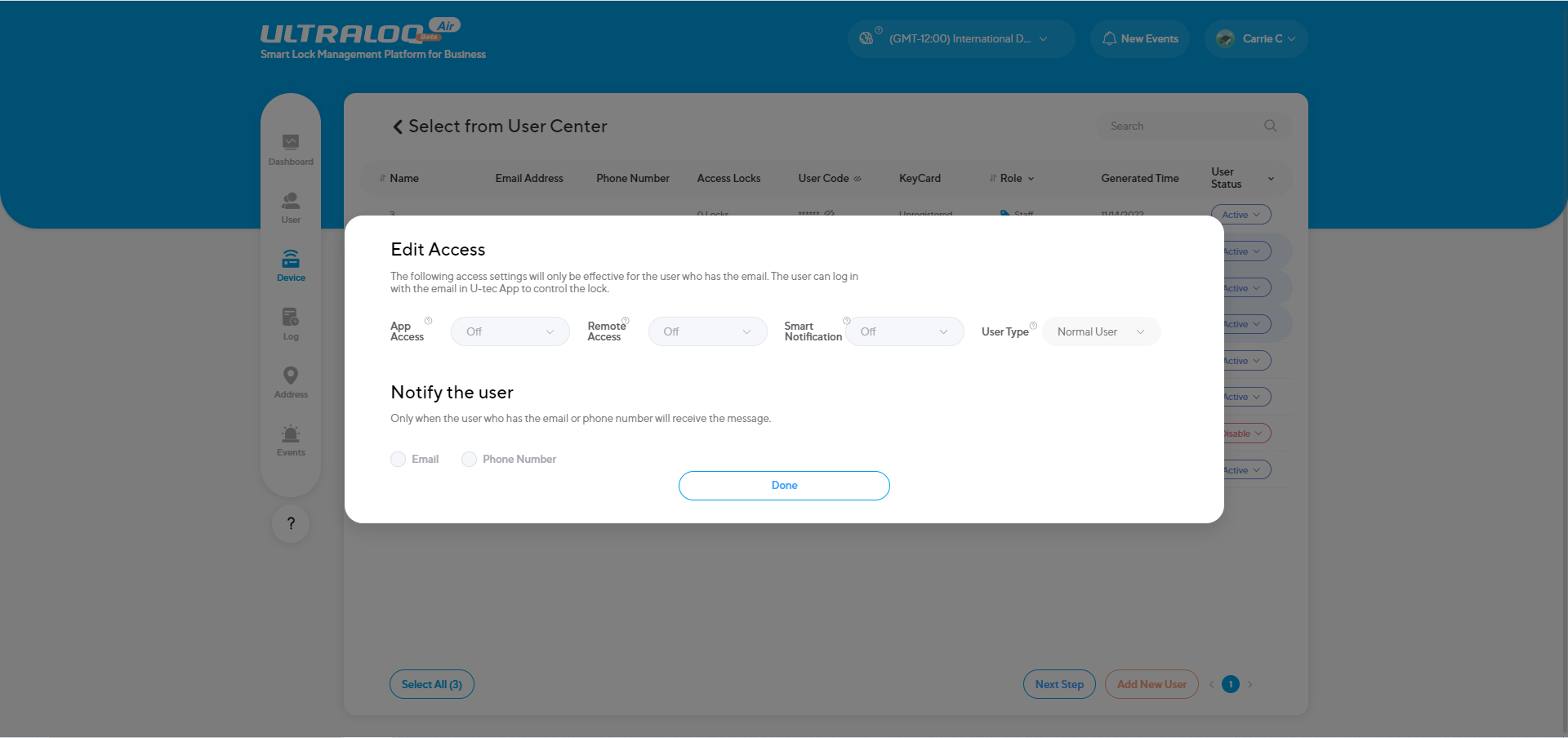 View important logs and events of locks on the Web
Last but not least, Ultaraloq Air enables you to view device operation logs on the Log page and view important events' alarms on the Event page.
On the Log page, you can also export all logs of devices.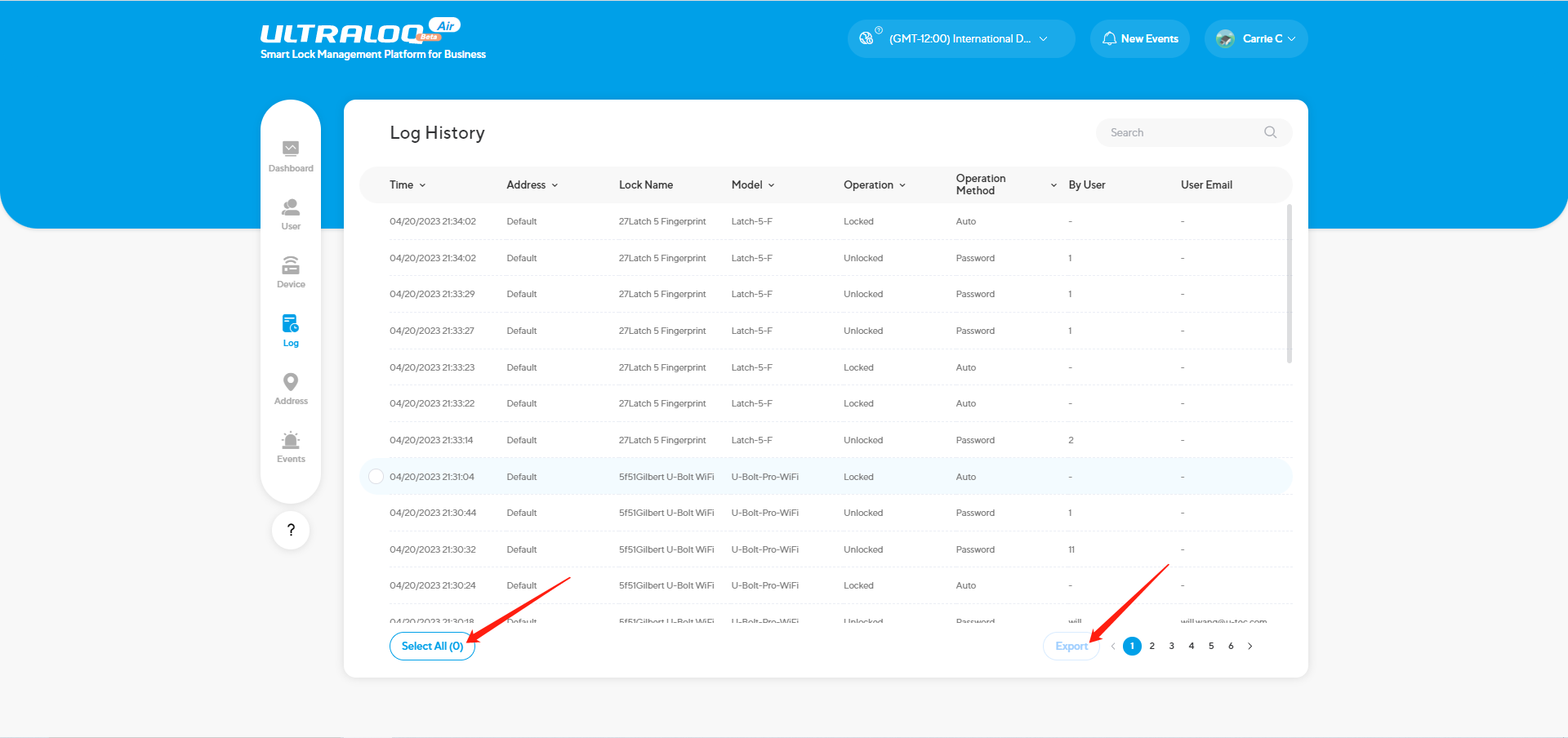 You can also get notifications and red dot reminders of events from the Air Web.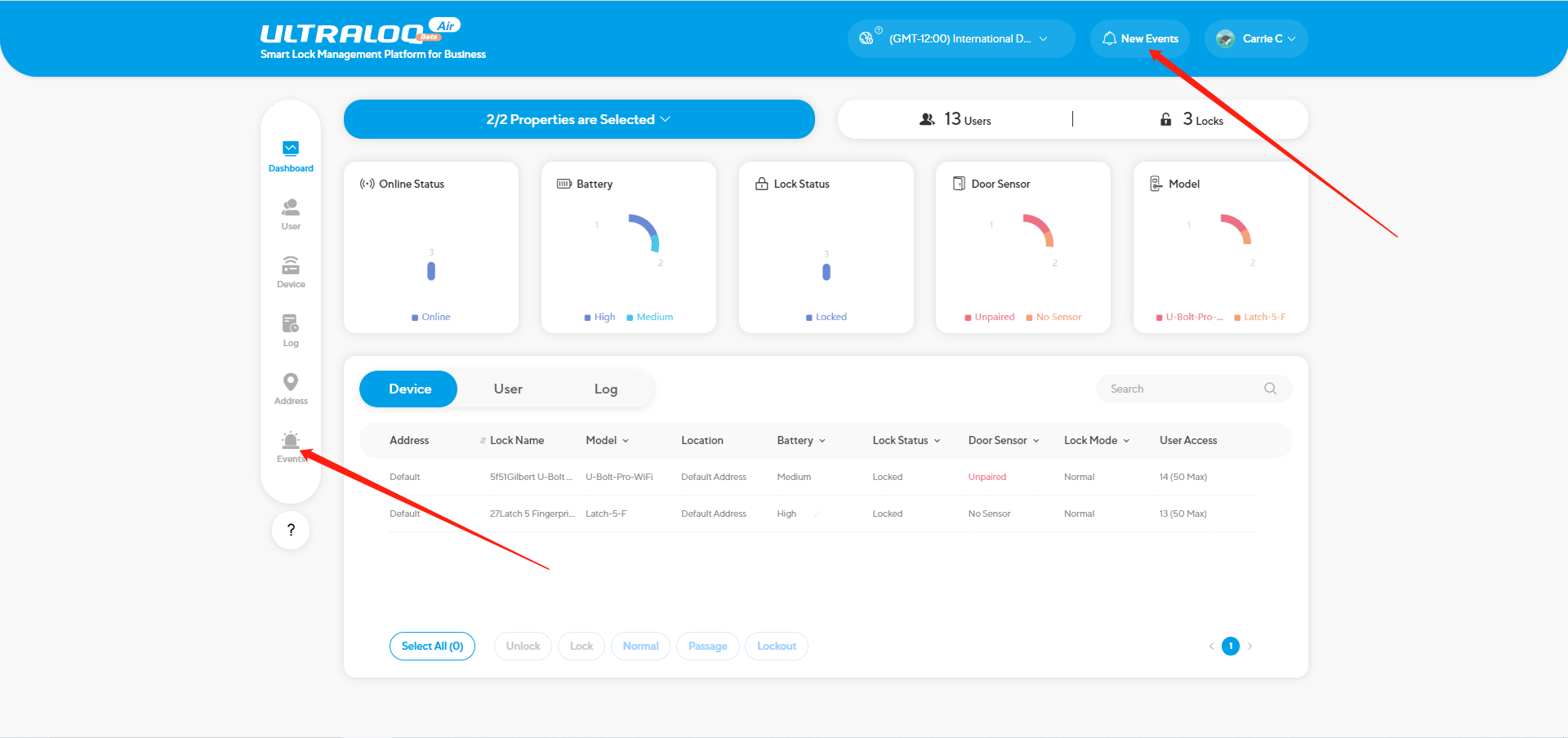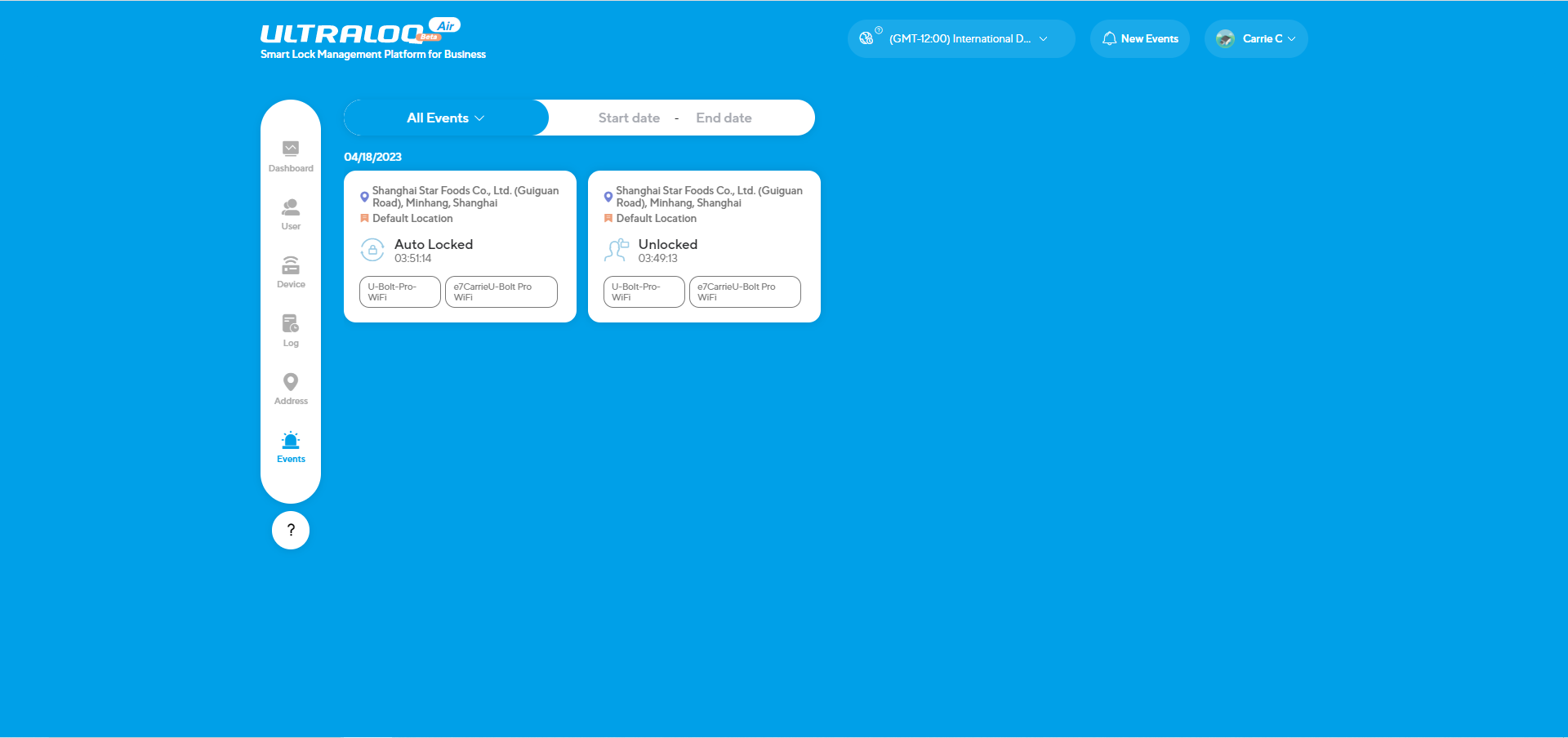 Ultraloq Air Feedback Channel
Please regularly report your feedback and suggestions in the following ways:

1. Fill out the survey questionnaire (it will be sent to you regularly by email).

2. If you expect to discuss this with other users, click here to join the Ultraloq Air Community.
3. If you have urgent problems like lock installation and hardware failure issues, please click here to contact customer service to get support