Introduction:
The Door Sensor lets you know whether the door is open or closed through the App. When the Auto Lock is enabled in the App, your Ultraloq will only lock itself when the door is closed.
Requirements:
The Door Sensor can be installed on the wooden door or the kind of metal door that will not interfere with the Door Sensor(In this case, the door sensor will not stick to the door magnetically).
Installation Steps:
Option 1 Installing with Sticker
Peel off either side of the sticker and push it against the door frame about 10s. Peel off the other side and secure the Door Sensor on the sticker firmly. Put on the door sensor cover at last.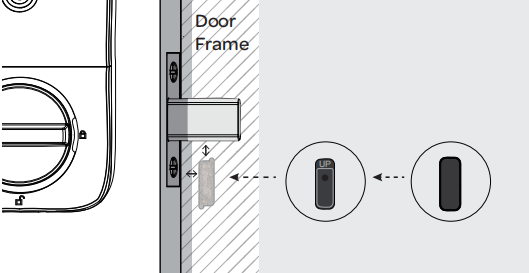 Option 2 Installing with Screw F
Push the Door Sensor against the wall and secure it with Screw F. You may need to drill a hole first if the door frame is hard to screw in with Screw F directly. Put on the Door Sensor cover at last.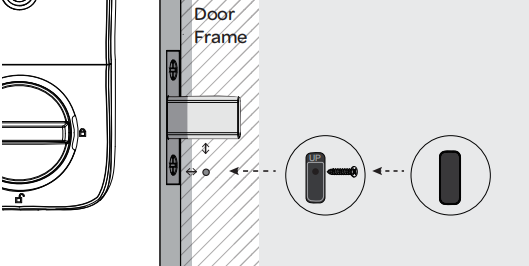 Notes: The Door Sensor should be mounted as close to the edge of your door frame as possible, or within 0 to 1''(25 mm) from the edge, and as close to the bottom of the extended deadbolt as possible, or within 0 to 1''(25 mm) from the edge.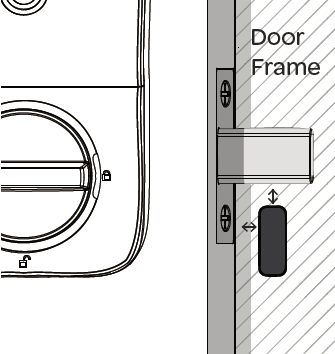 Adding the Door Sensor to U-tec App :
There are two steps on U-tec App for Door Sensor setup, please follow the instructions to finish the setup.
During the first step:
Please make sure your door is closed and keep your Ultraloq in a locked position.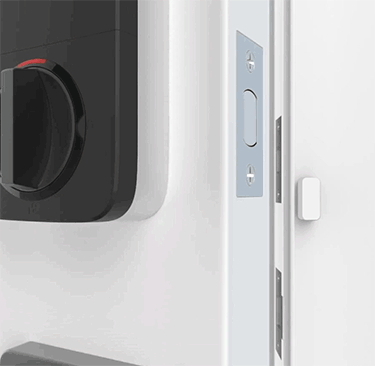 During the second step:
Please keep the door slightly open and make sure the extended deadbolt is up against the doorframe.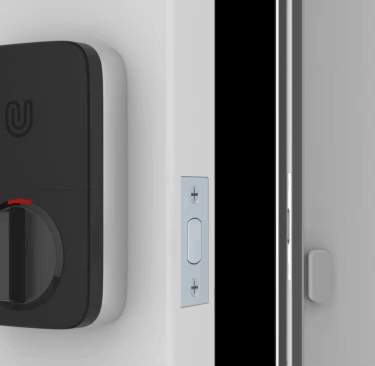 Troubleshooting:
Please refer to this article The Door Sensor state displays the opposite of the actual status, or the state remains the same. What should I do? and The lock will not auto-lock after the door closed. What should I do? to find more information you may need.