Ultraloq latch 5 series fits the standard doors. If your door is not prepped with a borehole, you can use the template included in the box as a guide to drill the hole as well.
Install the Handle
1. Place the handles in the opposite direction of the door's edge.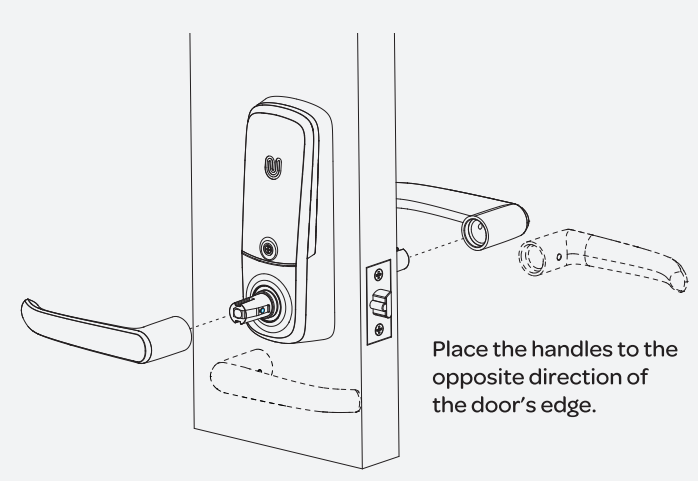 2. After placing the handle in place, using the hex wrench provided, screw the set screws anticlockwise inside the handle base. After that, please turn the handle down. The door latch should move smoothly.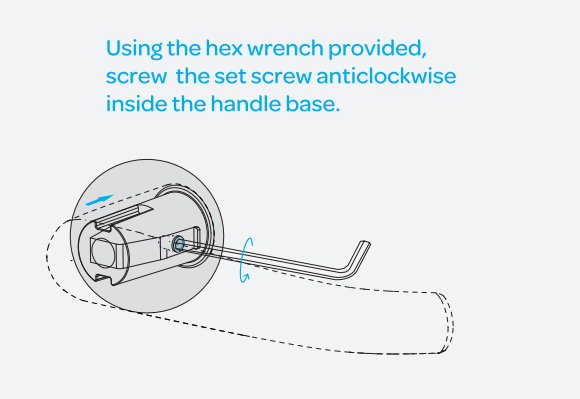 Notes:
If you need to remove and re-install the handle, please insert the hex wrench into the handle hole, and rotate it clockwise until you can pull the handle out. After that, you can follow the instructions and re-install them in the right direction.