There will be a low battery alert on the lock and App when the battery level is low. Tri-color LED Indicator will flash RED 3 times along with three beeps when the lock is activated. Please replace batteries.

Solution 1. Use the backup key to unlock.

Solution 2. Connect a 5V powerbank with the Micro-USB Backup Power Interface to activate the lock temporarily. Only for Ultraloq U-Bolt Pro, U-Bolt Pro WiFi, U-Bolt Pro Z-Wave, Lever, and UL300.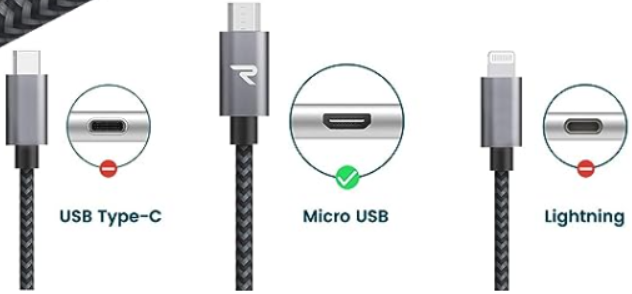 U-Bolt Pro & U-Bolt Pro WiFi & U-Bolt Pro Z-Wave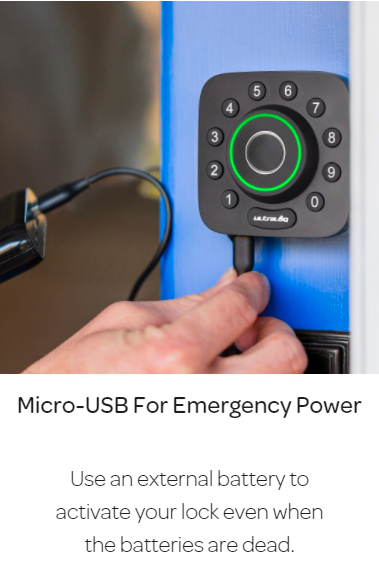 Lever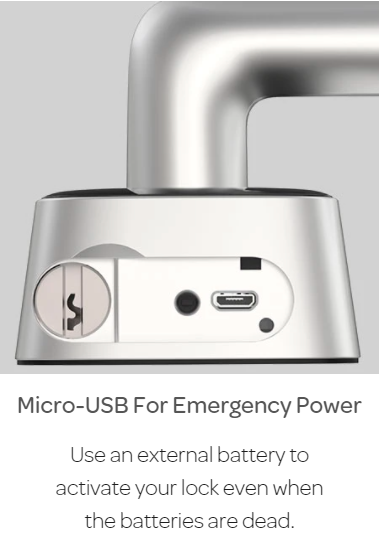 UL300