Installation or operation errors can lead to mechanical issues over time. This article provides troubleshooting steps that should resolve most mechanical issues of the Ultraloq UL3 Series.
Issue 1: Can't Unlock via Outside Handle
Description:
After passing the fingerprint/code verification, Ultraloq UL3 Series Message Display will show "Door is Open", but I can't rotate down or lift up the outside handle to unlock Ultraloq UL3 Series.
Step 1. Confirm if the thickness of your door is more than 42mm and use the Spring Accessory. You can refer to this article to learn more dimensions of Ultraloq UL3 Series installation.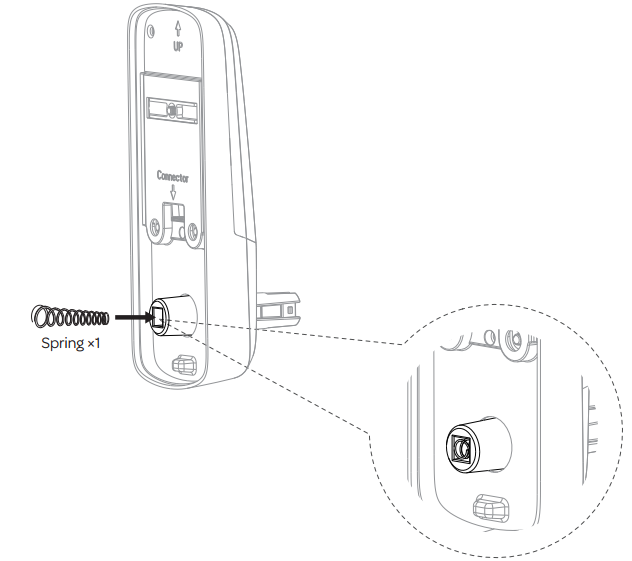 Step 2. Make sure the triangle is facing upwards as illustrated.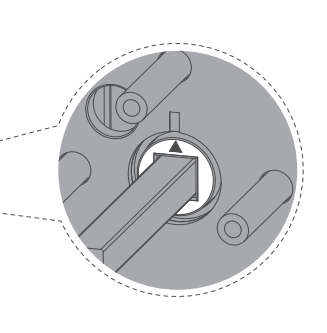 Step 3. Please adjust the exterior assembly and interior assembly positions to make sure they are aligned.
Note: Over-tightening the screws during installation may cause the problem.
Step 4. Lift up the outside handle to unlock after passing the fingerprint/code verification.
Step 5. Please don't rotate the outside handle too quickly. The lock's motor and the clutch need around 1 second to move after passing the verification.
Issue 2: Can't Unlock via Inside Handle
For Ultraloq UL3 Series, the inside handle is always unlocked status. If you rotate up and down the inside handle and still can't engage the Latch to unlock. Please uninstall the Inside Assembly to check if the Latch Part is defective.
Contact Ultraloq Support
After troubleshooting and can't solve the problem, please submit a request directly.
Note: Please choose the correct Request category when you submit a request.