Ultraloq Lever is designed for single-hole doors, doors without a deadbolt. If your door has a deadbolt hole, please check the requirement of dimensions.
> Minimum distance between A-C has to be 5.5''/140mm.
> If the distance from A to C is 5.5", the distance between A and B can be up to 1."/36 mm for proper installation.
​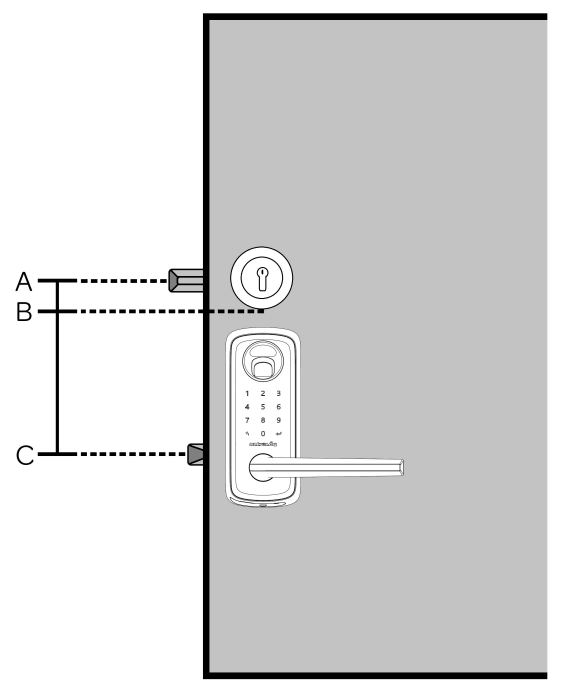 If the dimension is not adaptive, there is a solution. You can install the Ultraloq Lever on the top hole and put the existing deadbolt on the lower hole.