Ultraloq U-Bolt Series fit the standard doors with a 2-1/4" (57 mm) diameter borehole. If your door is not prepped with a borehole, you can also use the template in the box as a guide to drill the hole.
For U-Bolt, U-Bolt WiFi and U-Bolt Z-Wave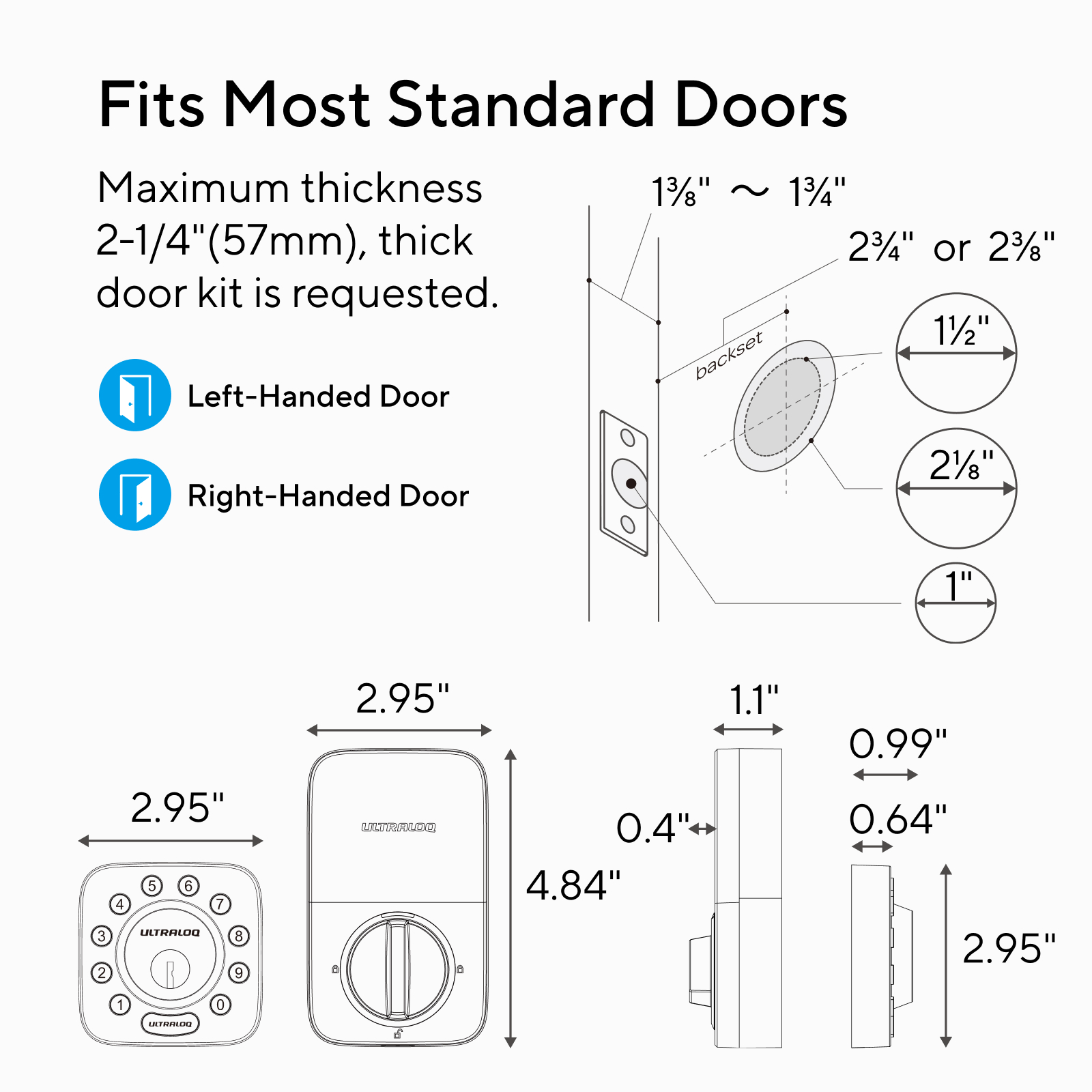 For U-Bolt Pro, U-Bolt ProWiFi and U-Bolt Pro Z-Wave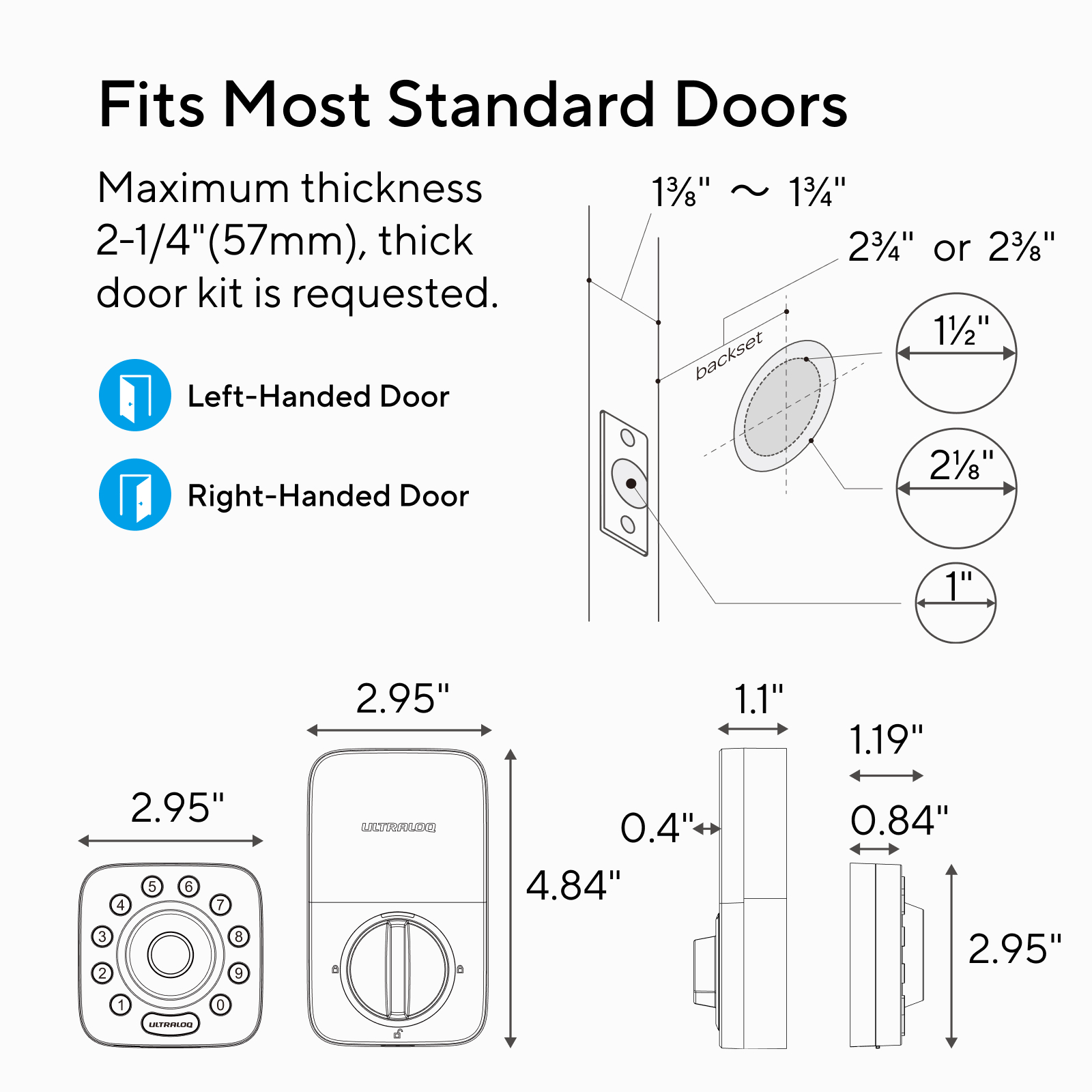 FAQ:
>My door is a 2-2 1⁄4 " wood door. Is there any way that this product can work with this thickness?
For Thicker Doors Between 2'' to 2-2 1⁄4", please order the Ultraloq Thick Door Kit.