The Ultraloq U-Bolt Series can replace the most common deadbolt locks. Please confirm the door dimensions before the installation.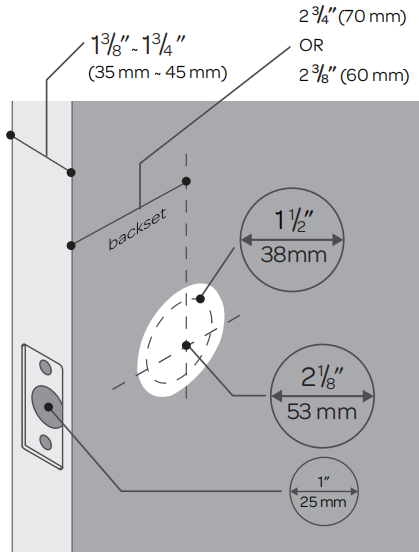 FAQ:
>My door is a 2-2 1⁄2 " wood door, is there any way that this product can work with this thickness?
NO. Ultraloq U-Bolt Series only fits the 1 3⁄8 "-1 3⁄4 " (35 - 45 mm) thickness door.