Please follow the instruction to add a new user for your lock.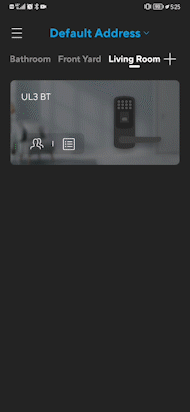 1. Add Fingerprint
Step 1. Go to the "User" Page in U-tec App, and press "Add User".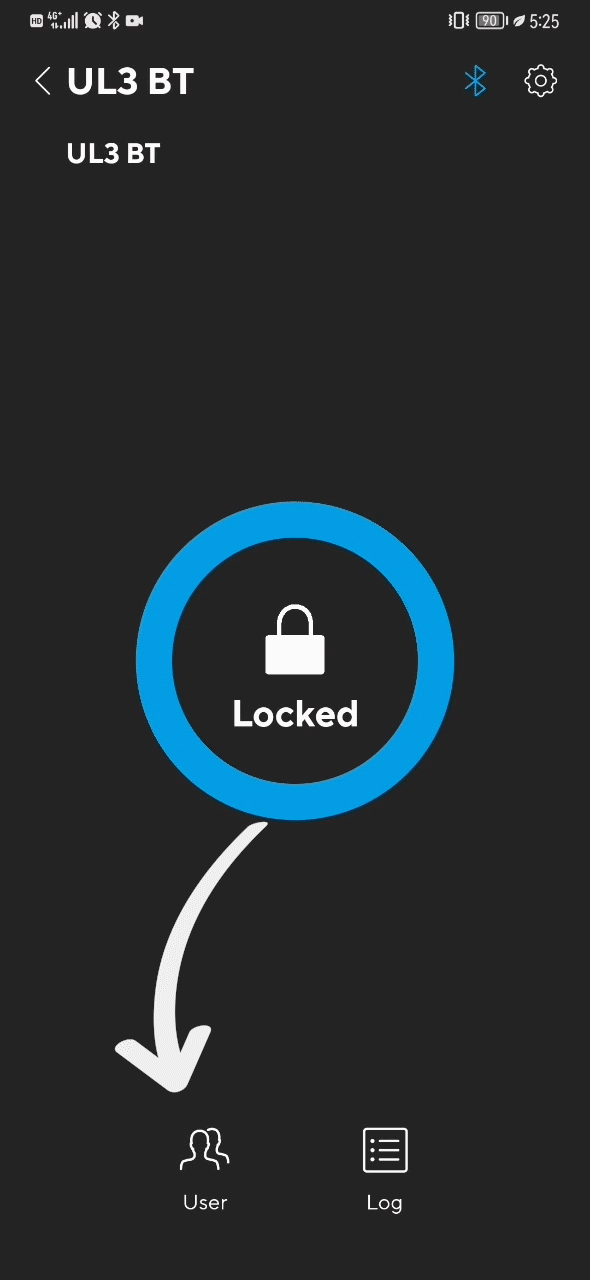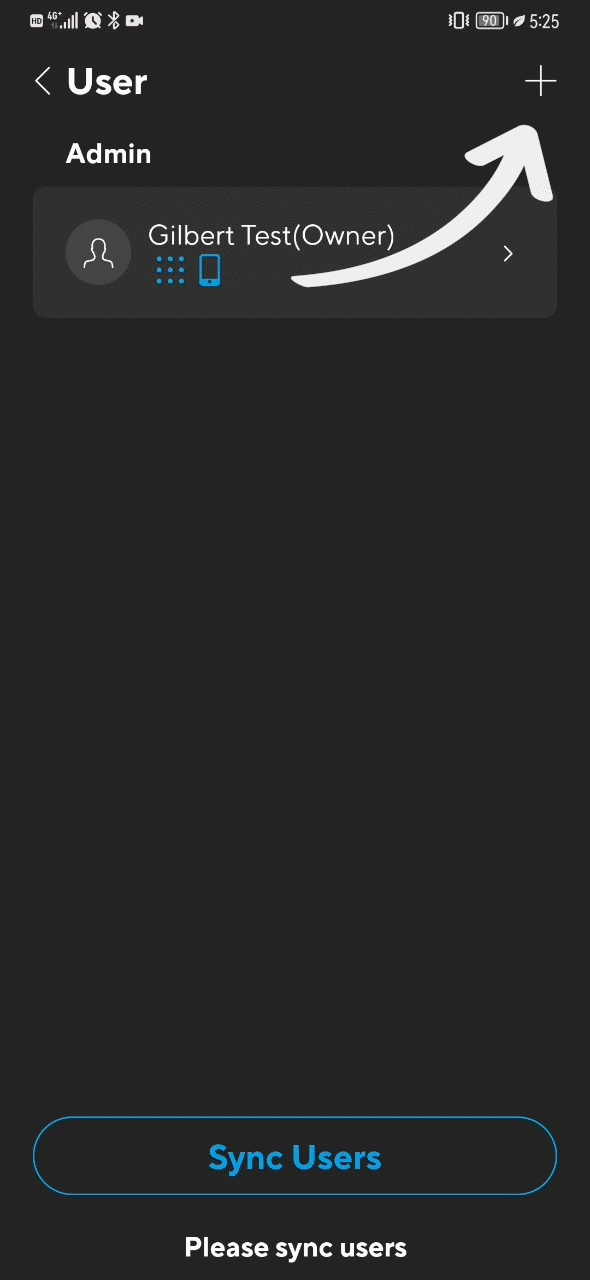 Step 2. Input the Name, choose the User Type then press "Next". For UL3 1st-gen, you can also input a User ID for this user.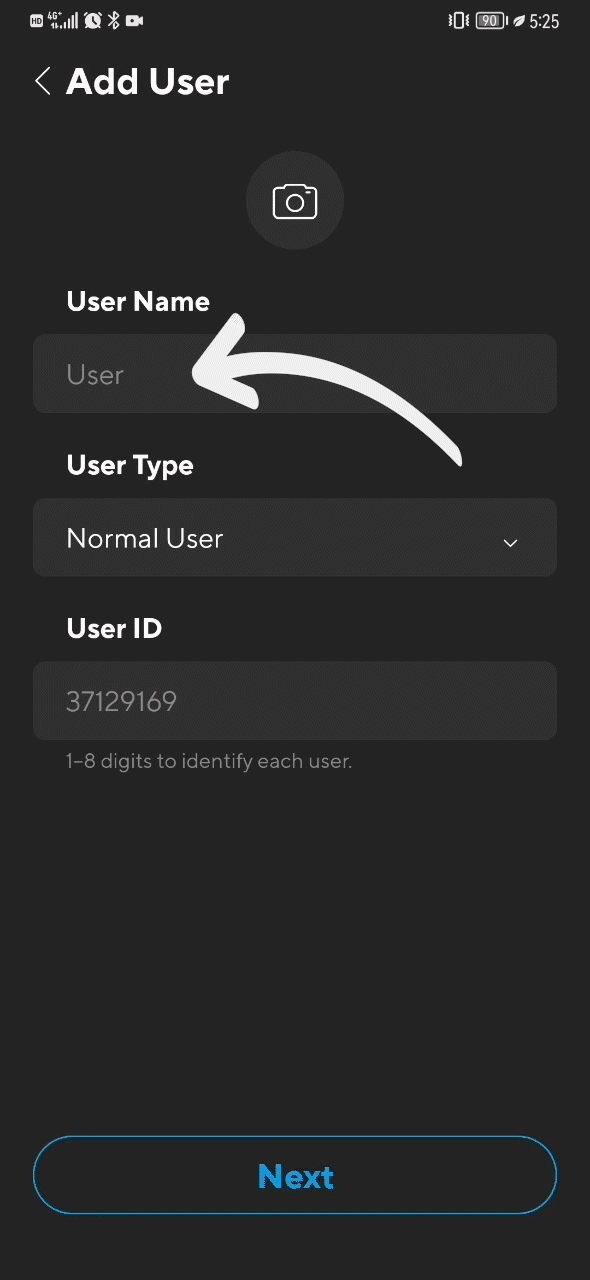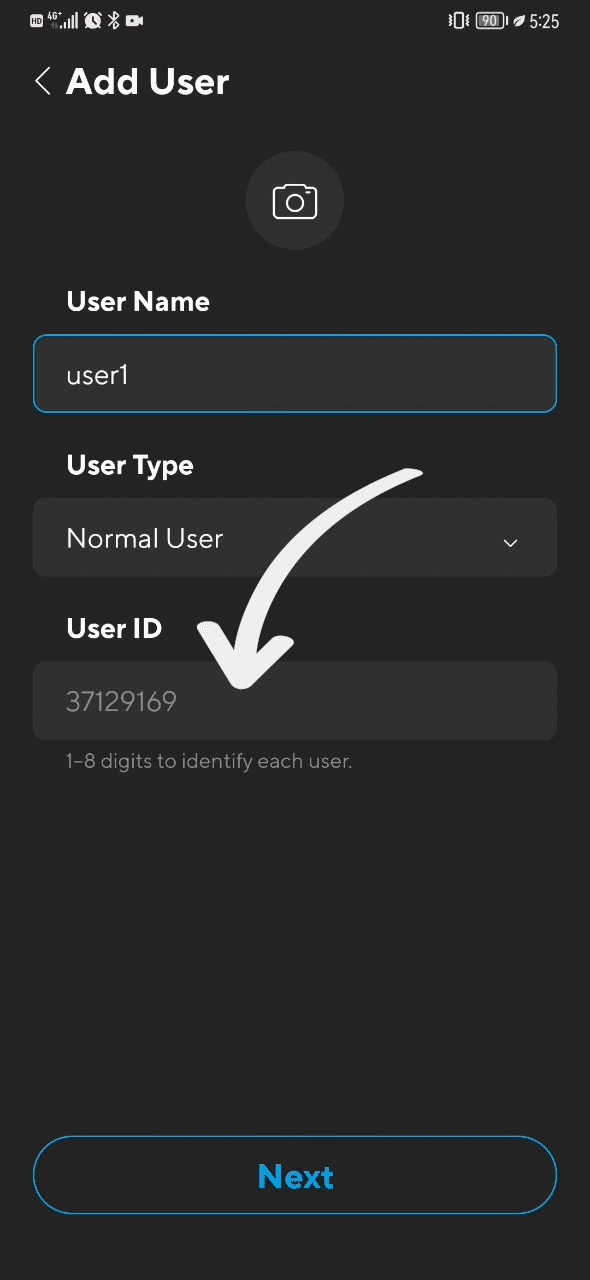 Step 3. Press "Start Adding a Fingerprint".
Place the fingerprint flatly and firmly on the sensor of the lock twice, then press the "Next" button in the App.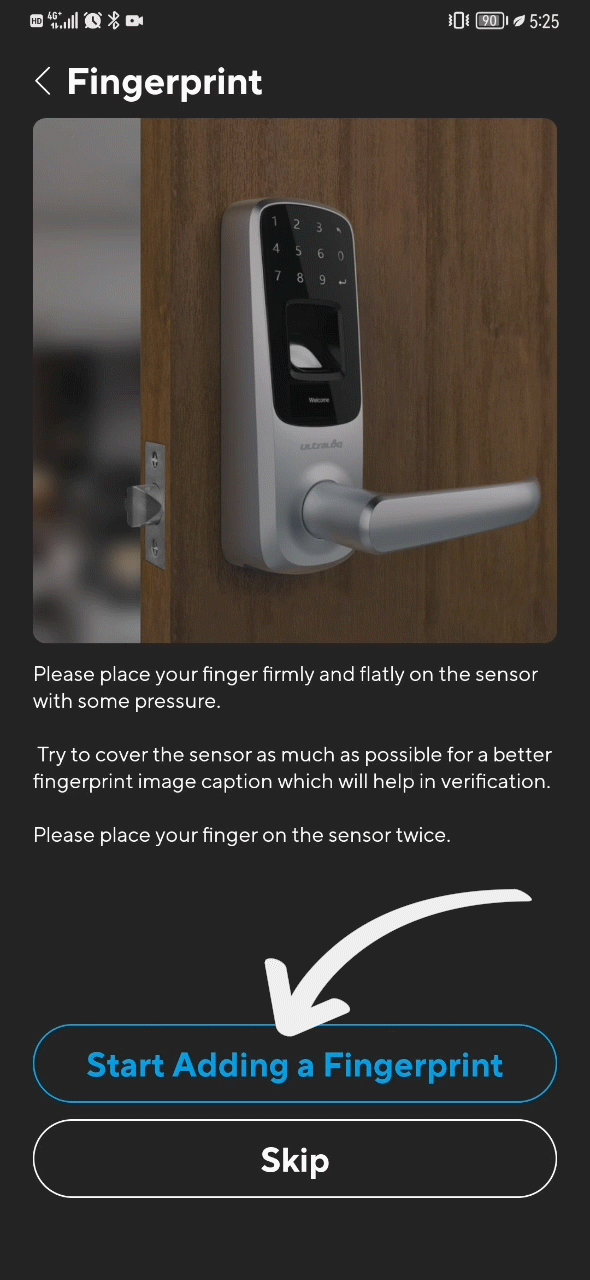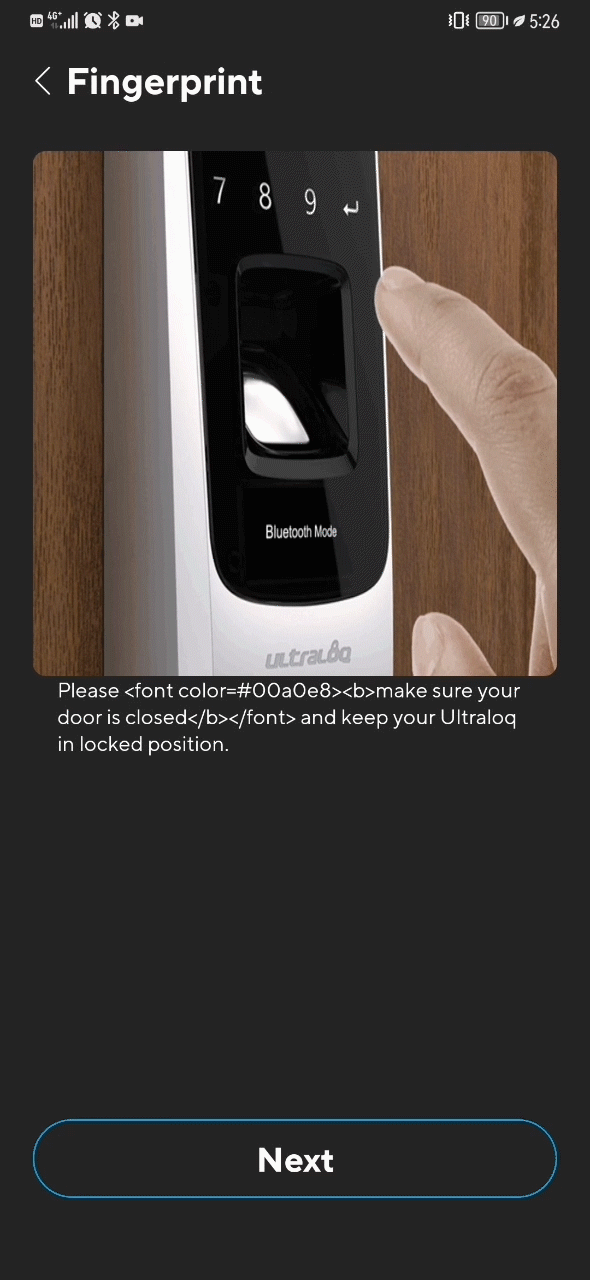 *Note, if you meet any failures, please read the Guide in the App carefully. Then press "Try Again".
2. Add code.
Step5. Tap the square space to input the User Code which is the password. It's a 4-8 digits number. Then press "Save".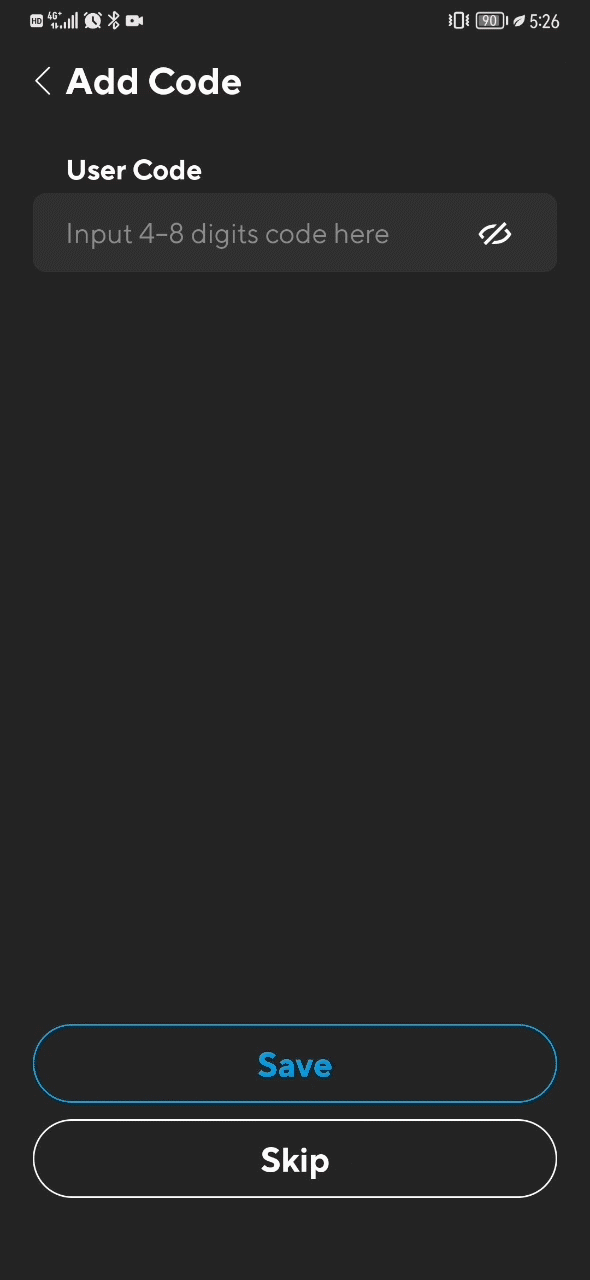 3. App access.
Step6. Press the "Next" button to add App access.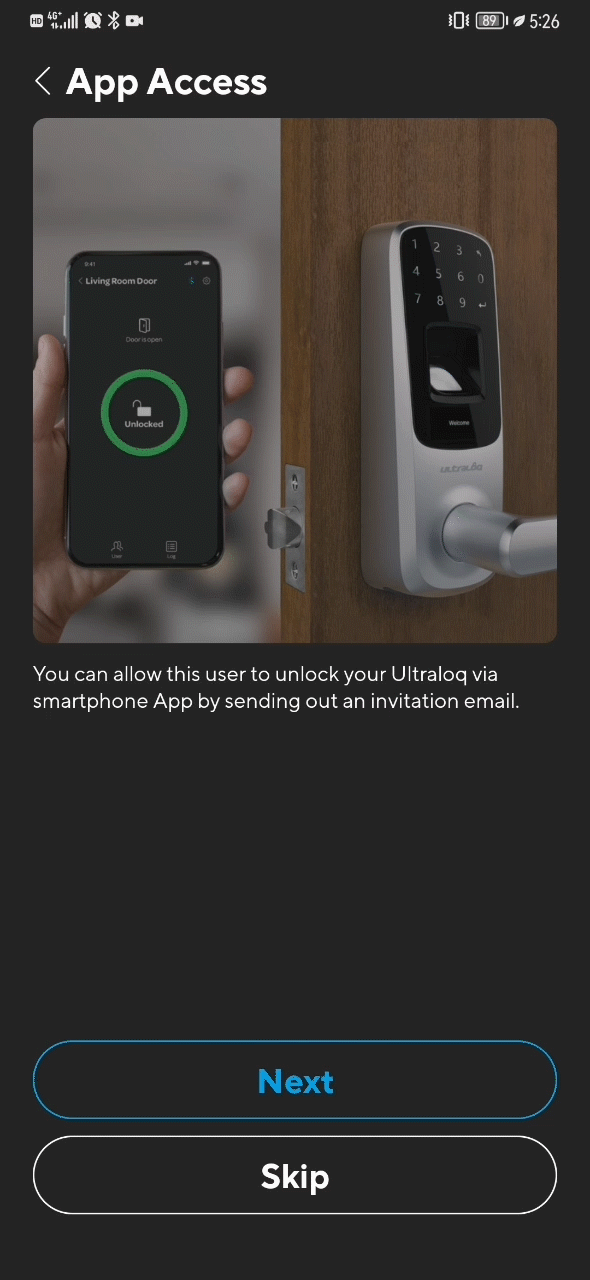 Step7. Input the user's email, then press "Next". This email is the user's U-tec Account. After that, the user will receive an email (if can't find it, please check Spam).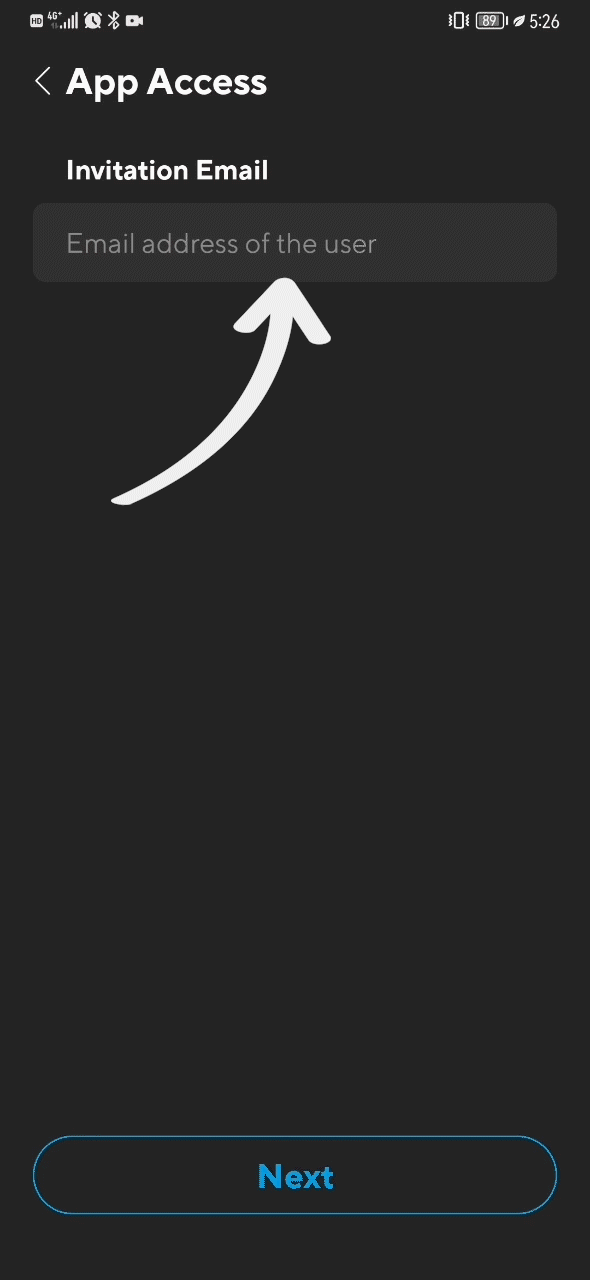 Step8. Press Next, and you have added a new user successfully.