Reset UL1 to factory reset mode. All data will be erased. After resetting UL1, UL1 can be unlocked with any fingerprint or key fob, and UL1 will beep six times, and the LED will stay red as a notice. AutoBolt does not store any data, and it's controlled by UL1, so you don't need to do the reset operation for the AutoBolt additionally.
Reset an Ultraloq Smart Lock via the U-tec App
If you paired the Ultraloq UL1/Combo to the U-tec App, the U-tec App remembers the registered information, and you need to follow the steps below to erase the data from the U-tec App.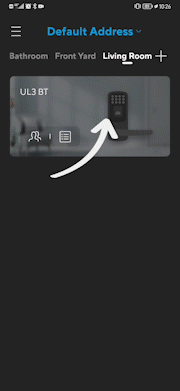 Step 1. Open the U-tec App and go to the lock device list on your phone.
Step 2. Select the device you wish to reset and click the Settings menu (gear icon).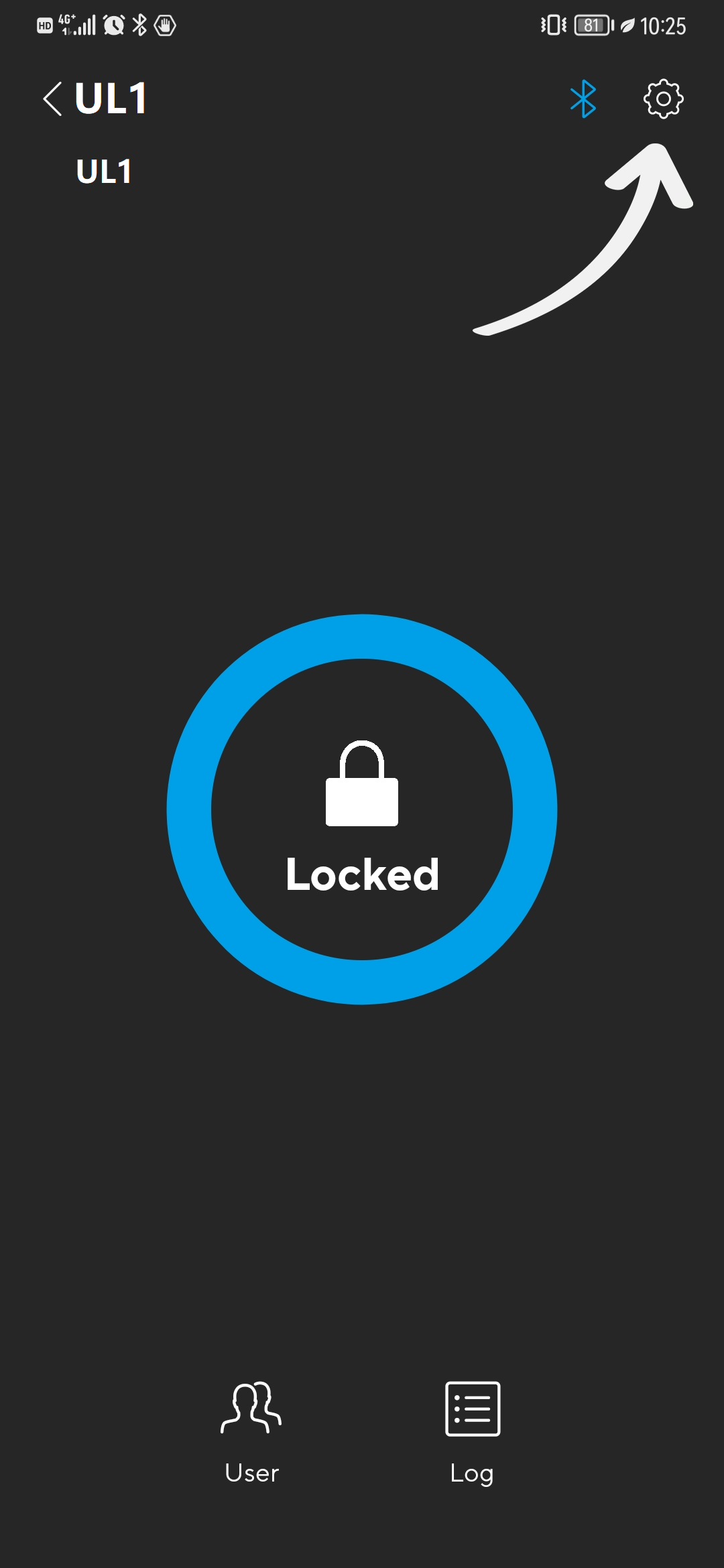 Step 3. Scroll down then click Remove Device, and choose OK.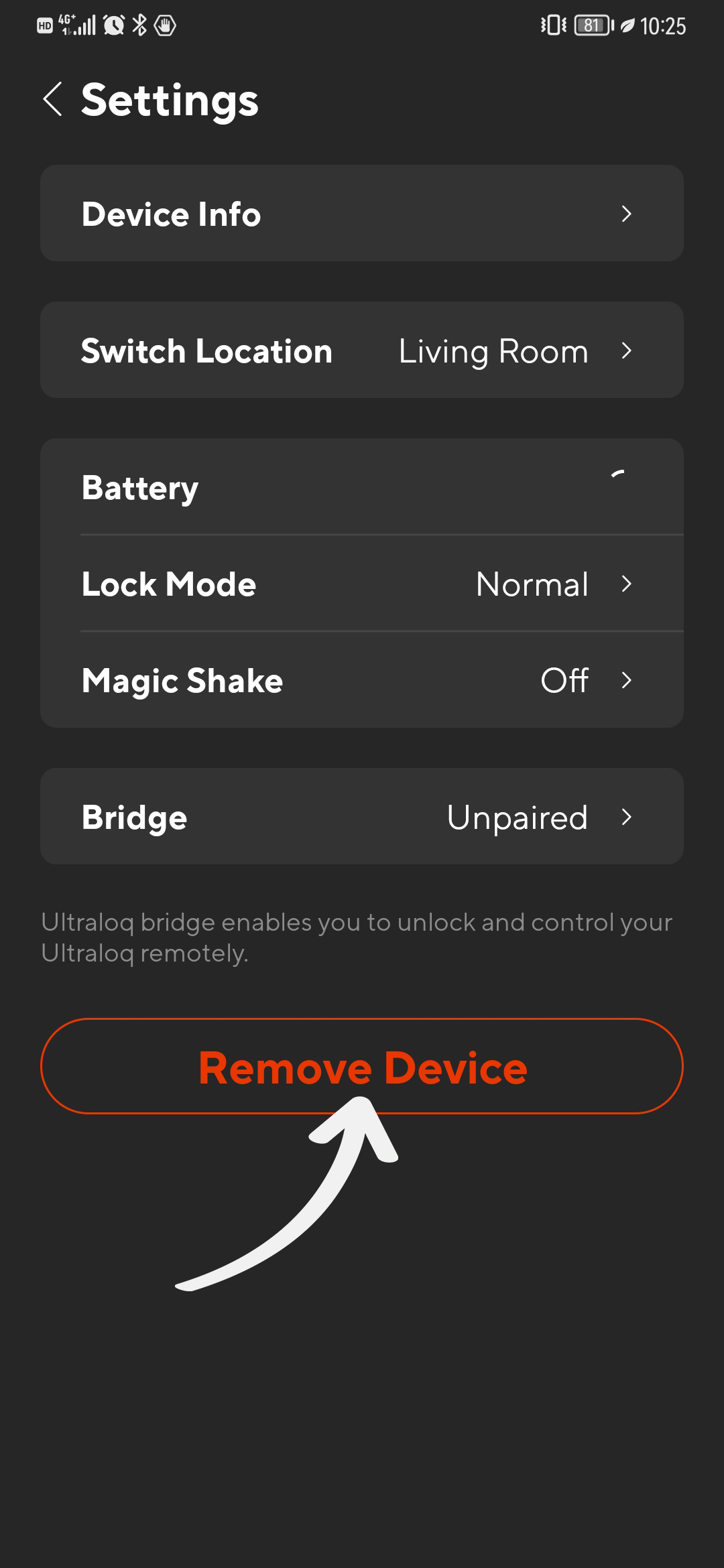 Step 4. Go back to the device list to check the lock is removed.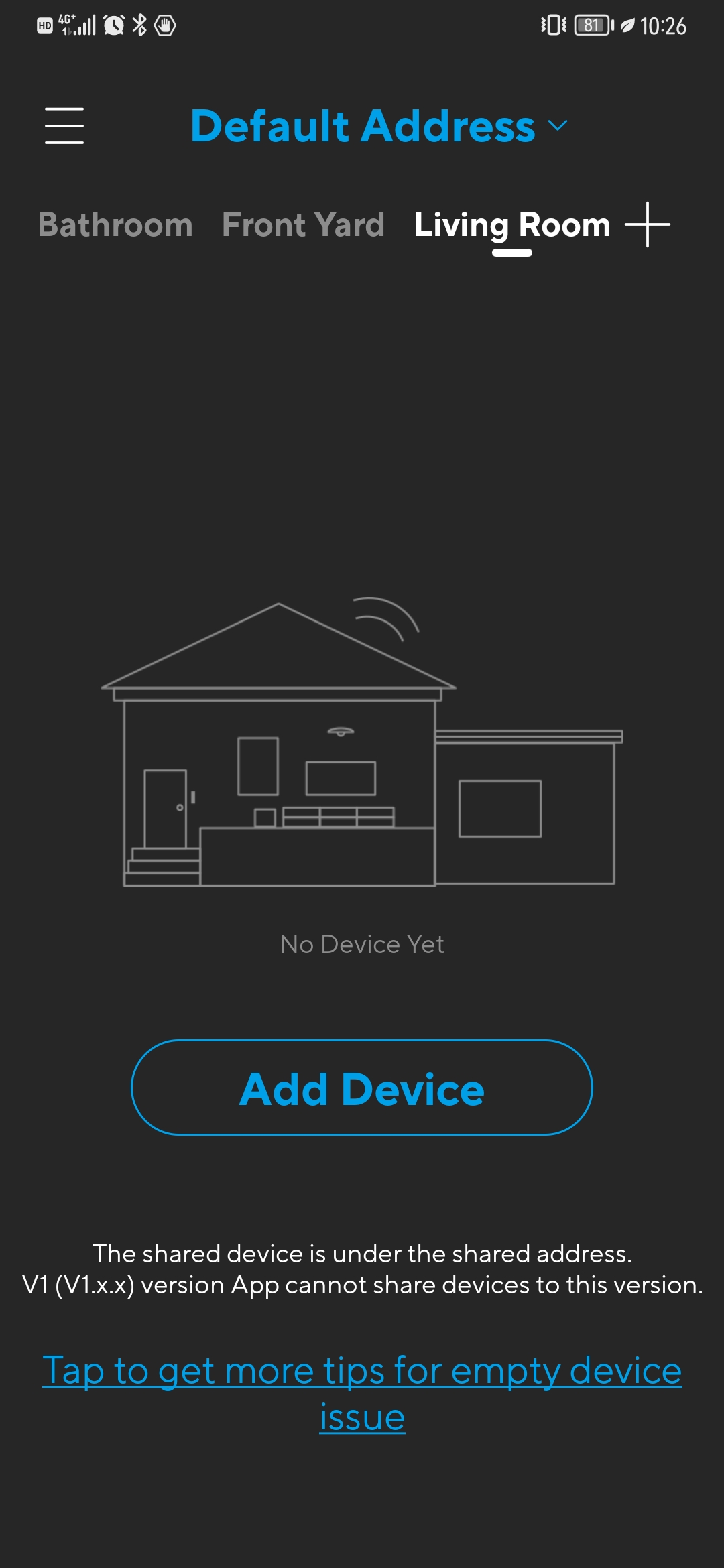 Standalone Mode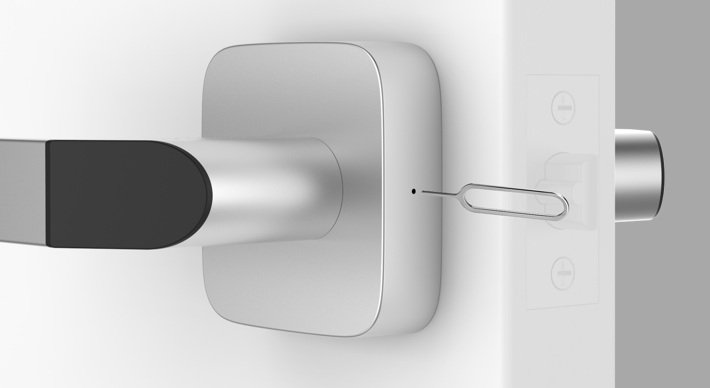 Step 1. Pushing down the inside handle of UL1 and holding the handle on the down position.
Do not let the inside handle go during the calibrating process, otherwise, the lock will be reset to factory default mode.
Step 2. Use a paperclip to push the Reset hole around for one second until you hear one "beep" from UL1.
Related article after you reset an Ultraloq Smart Lock via the Reset Button: How can I do if the U-tec App says "Registration error..."