Door Dimensions
1. Please check the standard dimensions of the door for Ultraloq UL3 Series.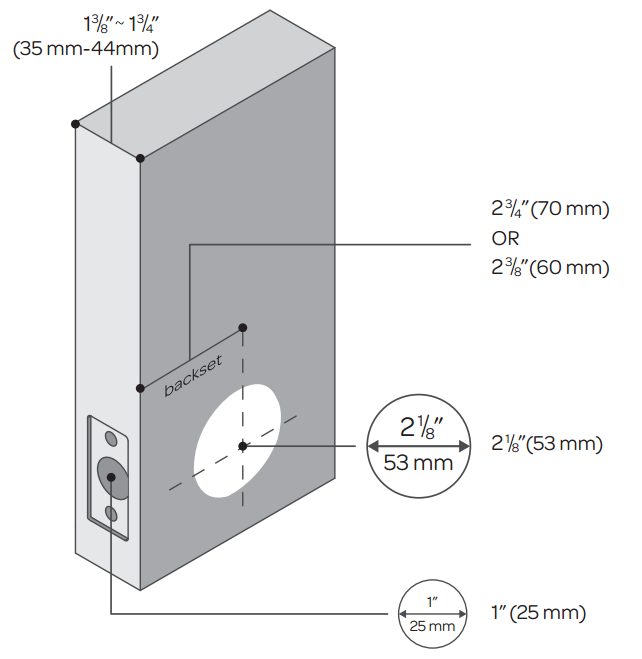 2. If the thickness is between 42mm to 44mm, please have to install the spring accessory into the hole of the inside handle.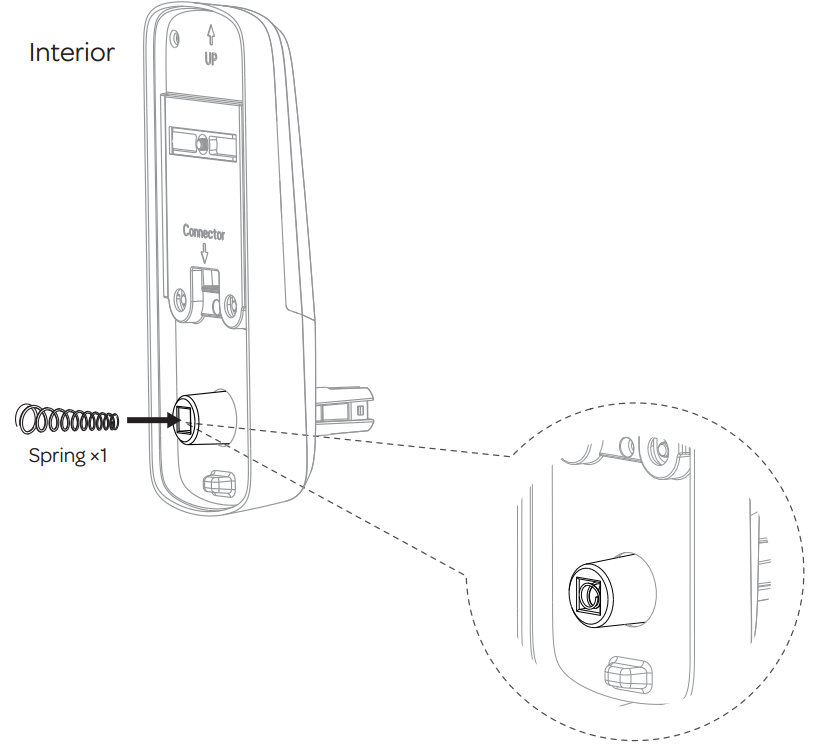 3. For Thicker Doors Between 2'' to 2-3/4", please order the Ultraloq Thick Door Kit.
Lock Dimension
1. The lock's dimensions on the door are: 7''(H) x 2.7''(W) x 3.5''(D)
2. If there is a Security Door, the distance between the Front Door and the Security Door must be more than 3.5''.
3. For the deadbolt hole installation problem, please view this guide.