User management and device management are separately on Air Web. Before adding users to devices, you should create the user first.
If you registered the lock via Air mode, the app user program feature will be disabled. Please add/program users via Ultraloq Air (Web)
There are two methods for adding new users. You can add users one by one or batch-add them from buttons at"1". Also, you can change their status from buttons at"2" and view and edit their information from buttons at"3".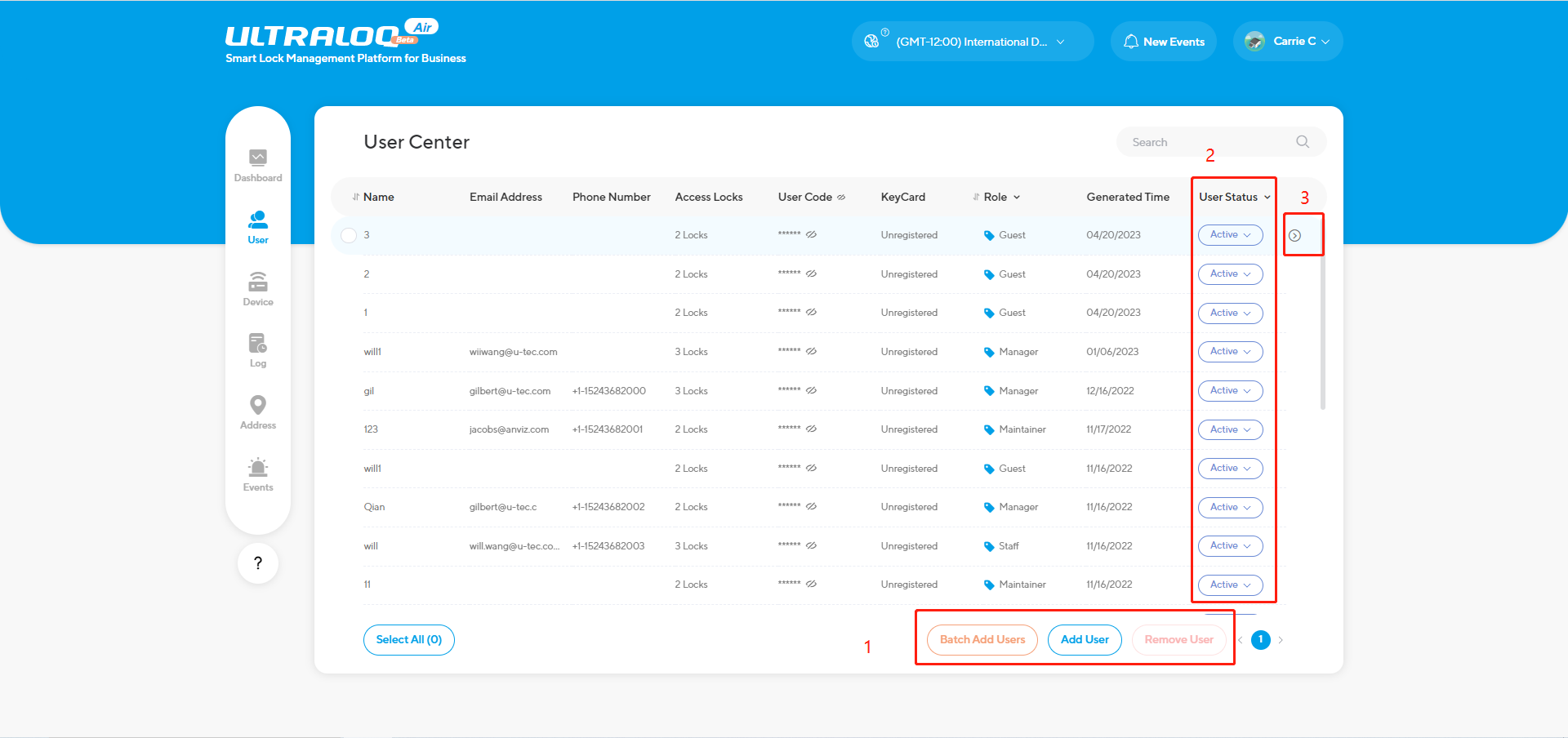 After creating users, you can either choose to add devices for users or add users for devices, both of these 2 methods will work.
Method 1. Adding a new user to your lock via the Users page
While adding devices for users, you can find the users and enter their detail page first, and then choose devices for them.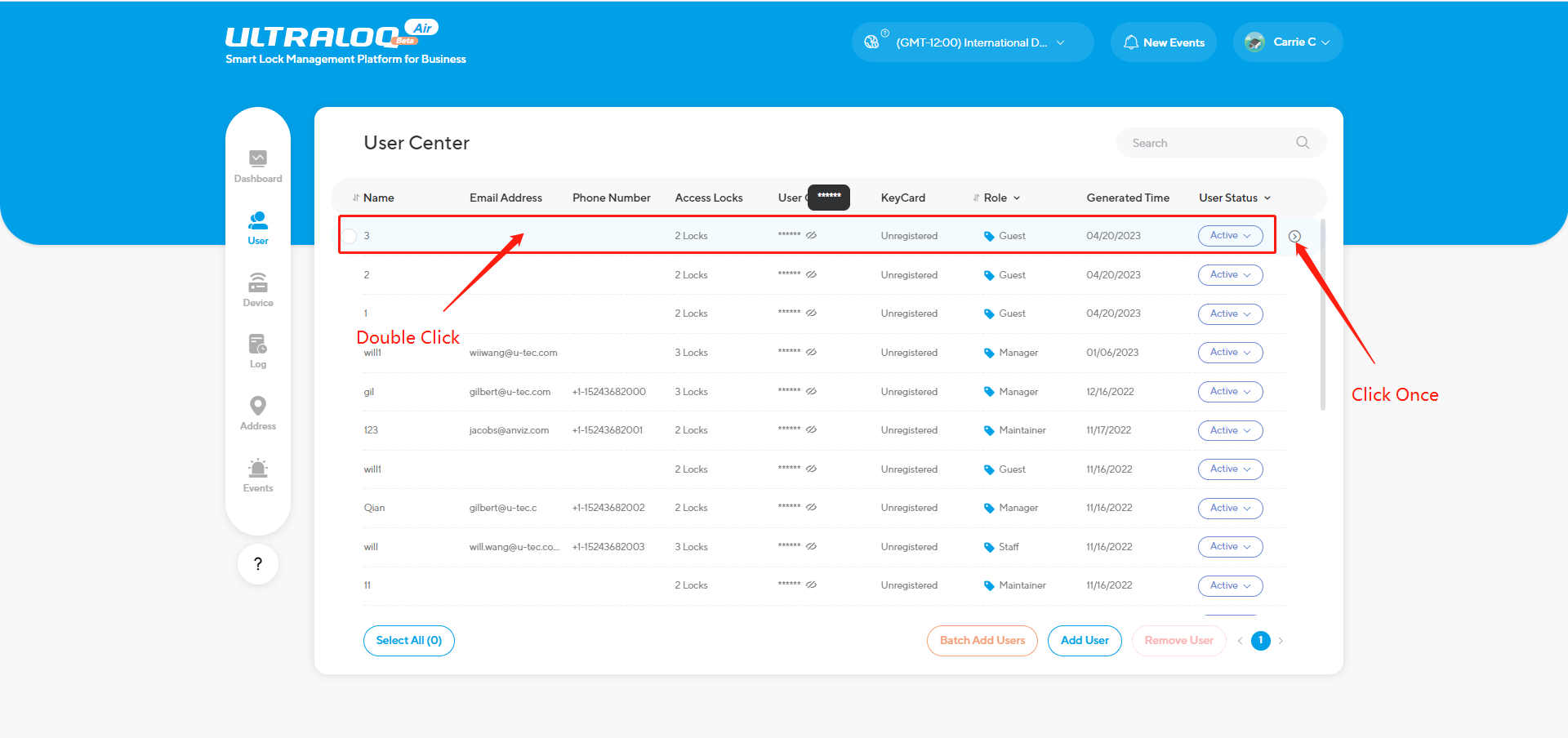 As you can see from the below picture, you can enter the user's detail page after clicking on them. Then you can find the "Add Device Access" button.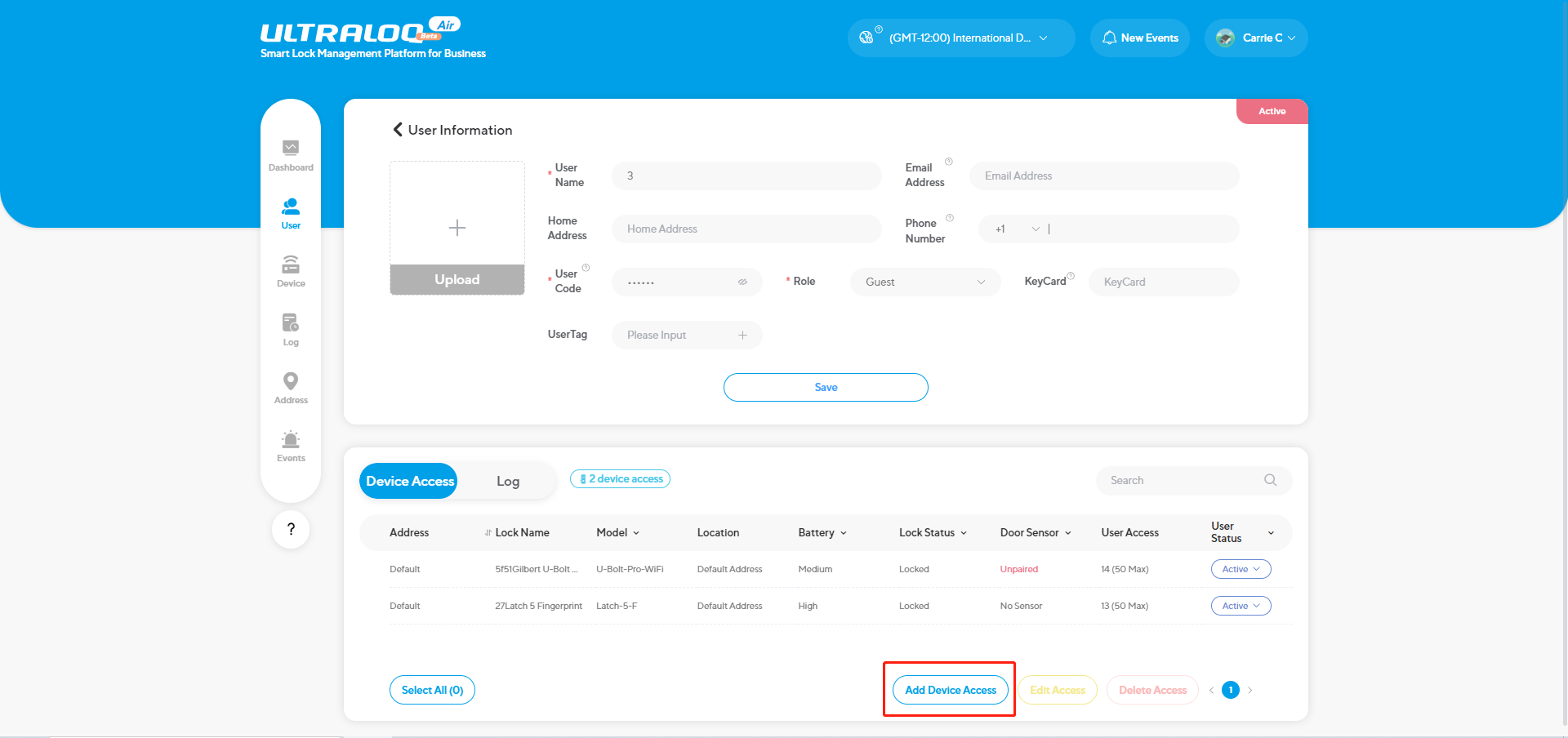 Click the Add Device Access button. then choose the lock that you want to enable for this user. Then click Edit Access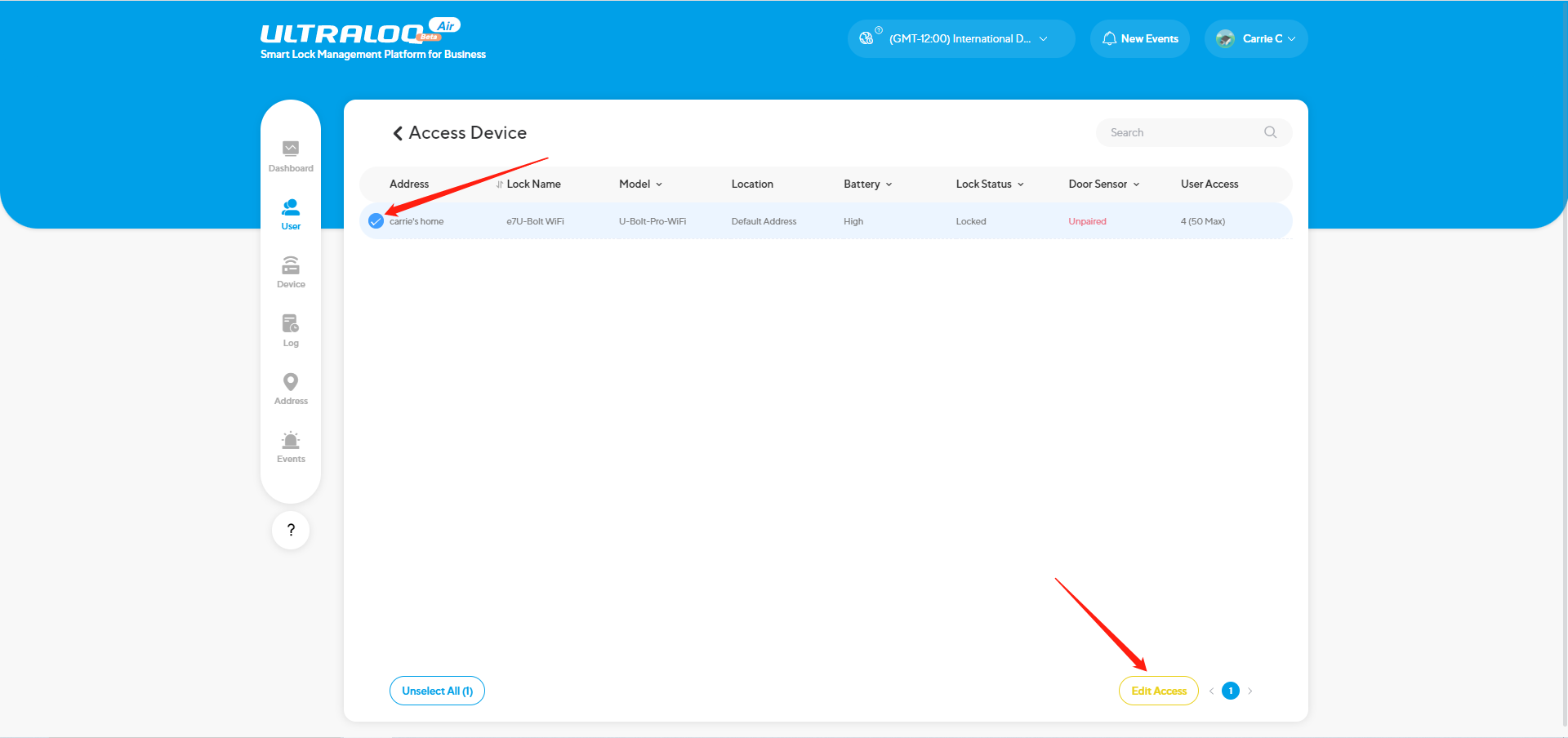 After editing the access, click Done to add the user to this device.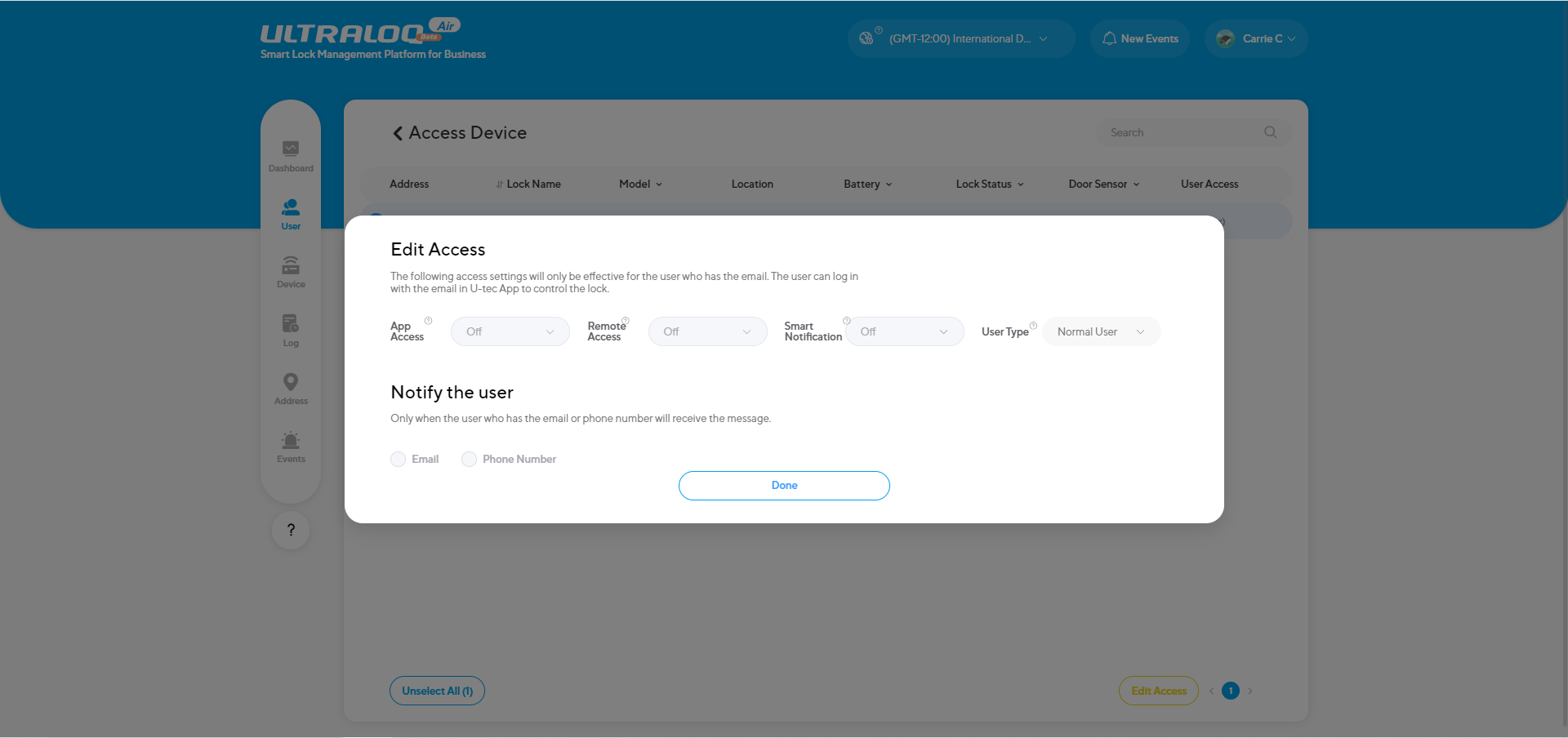 Method 2. Adding a new user to your lock via the Devices page
While adding users for devices, you can find the device and enter its detail page first, and then choose users for them.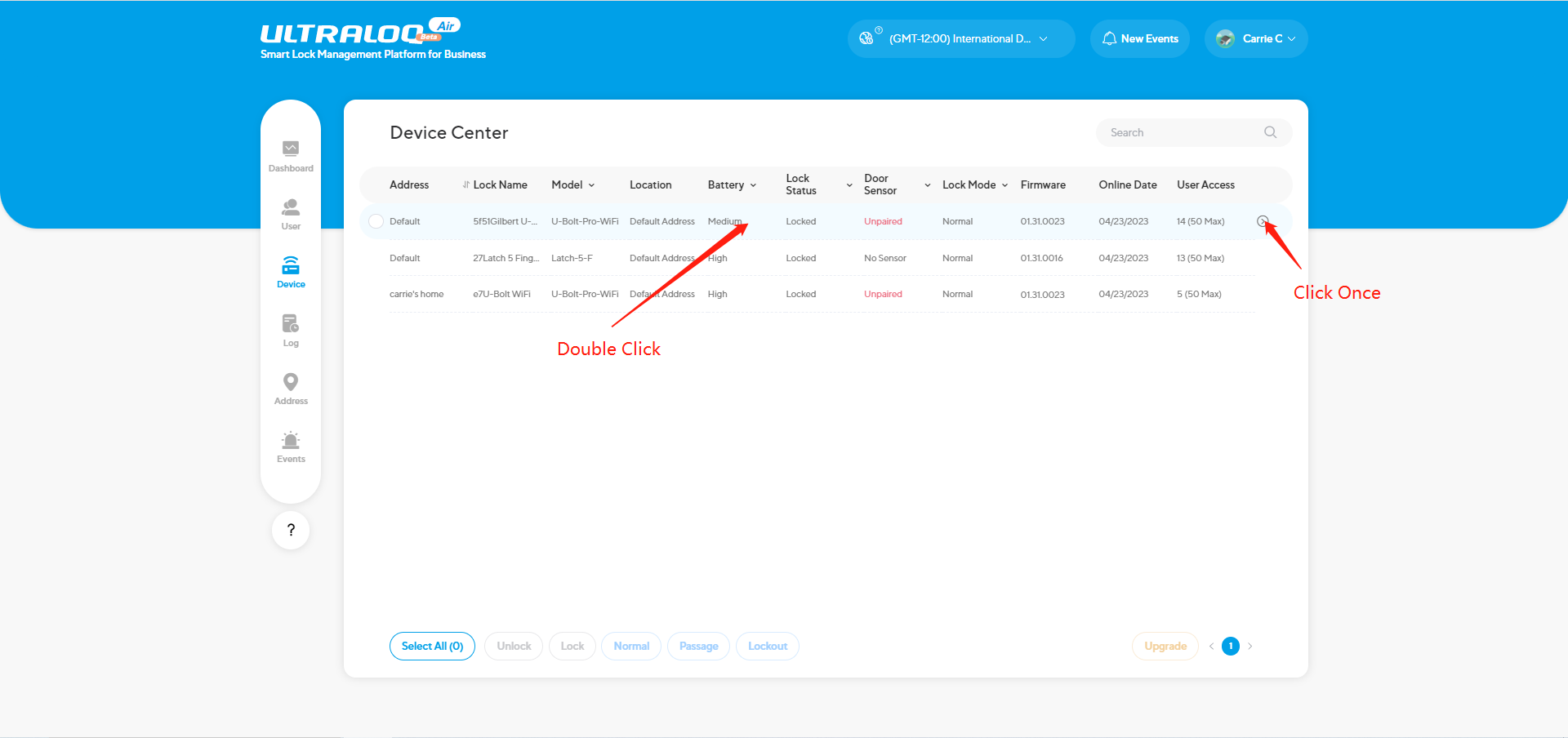 On the device detail page, you can view the device information, change its lock status and add user access. The "User Access" part has listed the users associated with this lock.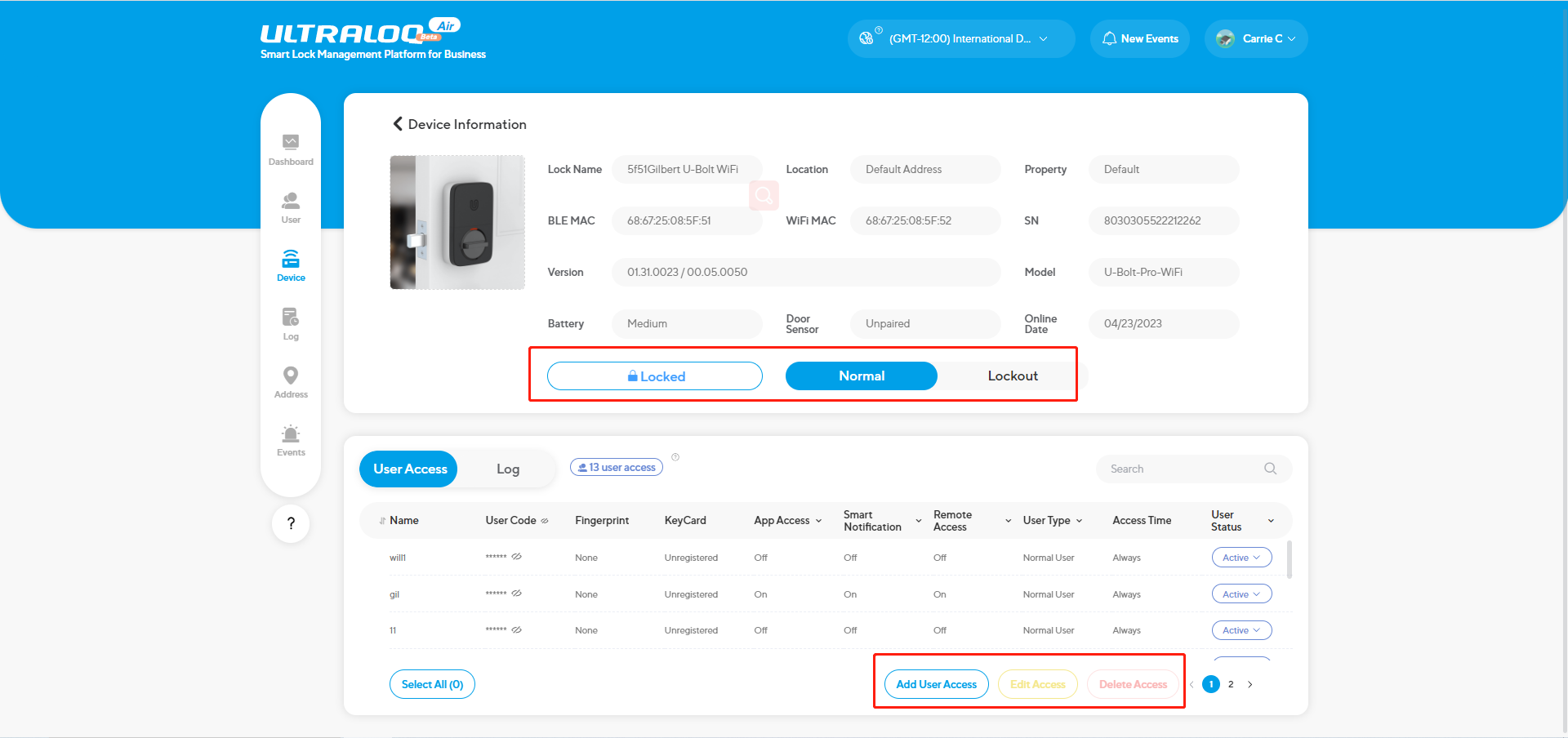 After clicking "Add User Access" and selecting users, don't forget to edit permissions(especially user type) for them.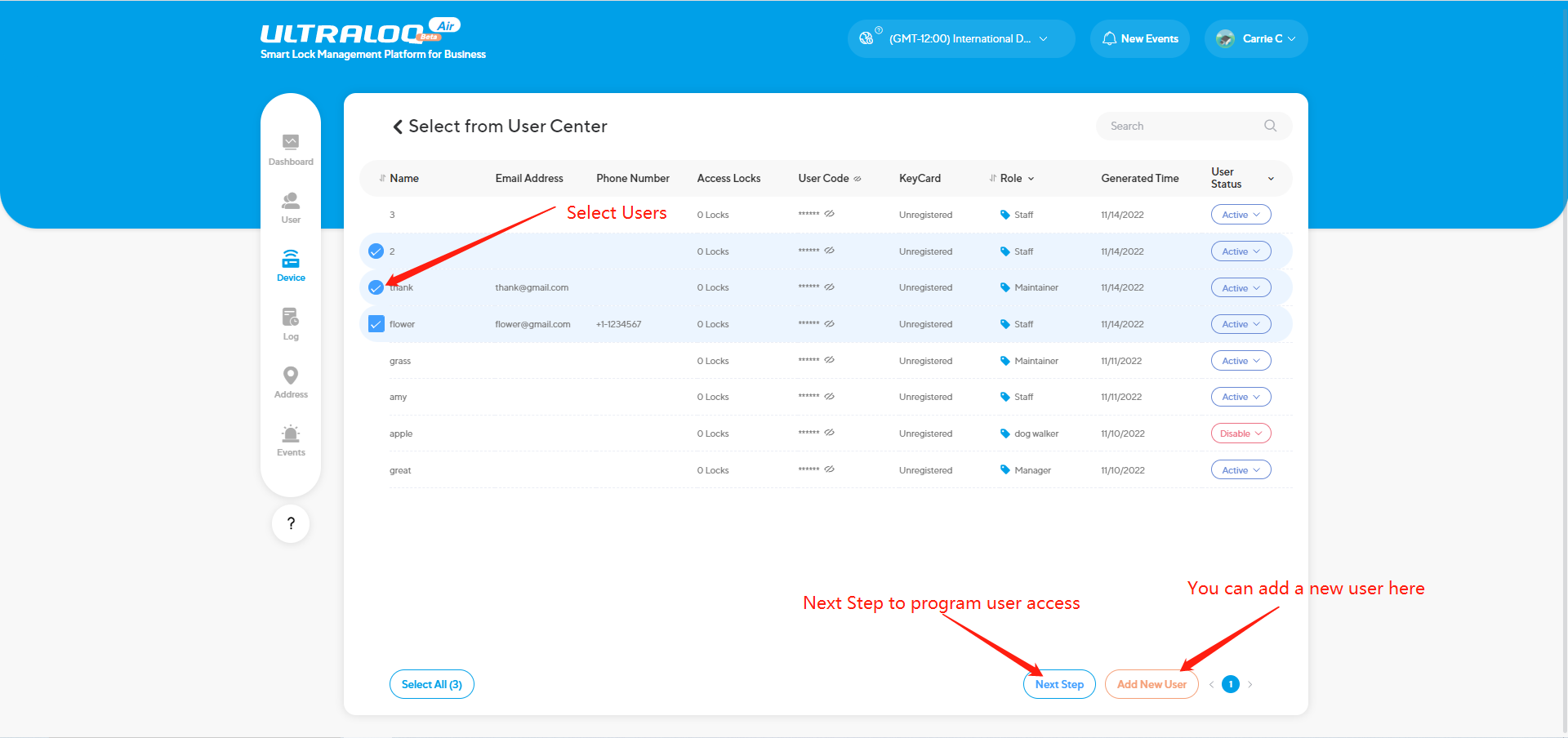 Click Next to program the user access. After that, Click Done to enable the user to the lock.