Ultraloq Air does not support adding cellphone NFC now, you can add the NFC card for the User.
Method 1
Step 1. Find the user and input the email address
Double-click the user name, you can find the Email Address option in the user profile. Input the email and click the Save button.

Step 2. Enable the user to the lock
In the user profile, click Add Device Access, and choose the lock you want to enable for this user.
Then click Edit Access to edit the user access. Finally, click Done the lock will be enabled for this user.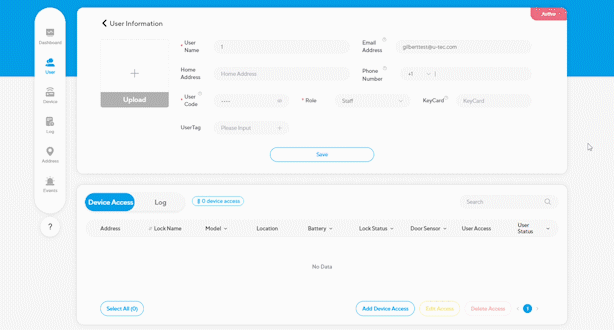 Step 3. Shared user login to their account on the U-tec app
*If this user doesn't have a U-tec account, please register a new one with the same email.
Go to Shared address and find the lock, tap Users, tap Keycard, then follow the instruction to add the Keycard.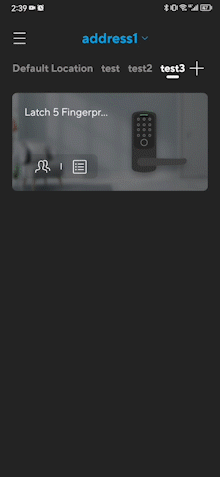 Method 2(Coming soon)
Step 1. Find the NFC card#
You can find it on the back side of the card.
If you use the other card, please use an NFC reader app to read the card and get the card number.
*We don't recommend using other brands' NFC cards.

Step 2. Find the user and input the NFC card#
Find the users, and enter their detail page.
As you can find the Keycard option. Input the NFC card# and click the Save button.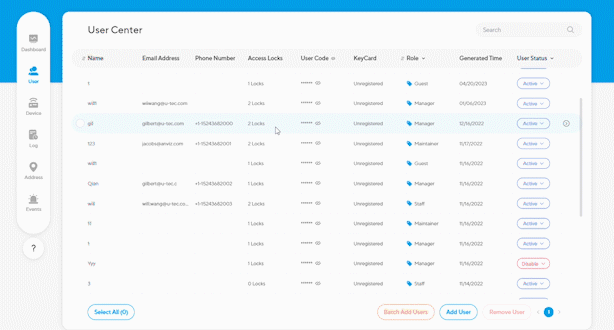 Re-entry the Users page, and the keycard has been added.
After that, this user can unlock the door by swiping the keycard.