1. Android or iOS Smartphone
2. Ultraloq Smart Lock includes the following models: Latch 5 Fingerprint / Latch 5 NFC.
App Mode Programming Video Instruction
Pair the Ultraloq Smart Lock with U-tec App:
Step 1. Scan the QR code or search U-tec on the App Store / Google Play to install the U-tec App.
Note: Please have to allow all the permissions for the U-tec App.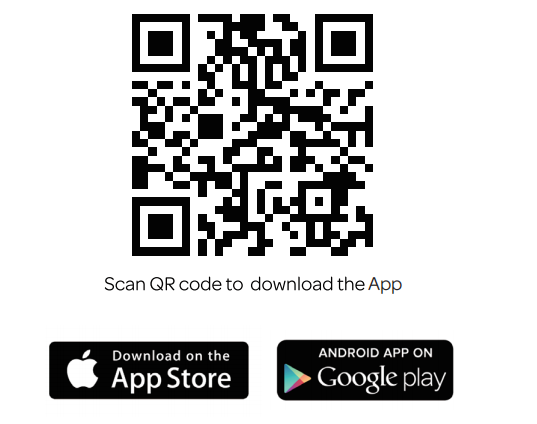 Step 3. Open the U-tec App and sign in to your U-tec account.
Step 4. Take the smartphone near the lock, within around 3ft, and turn on the Bluetooth.
Step 5. Choose the Latch 5 model and tap the Next button to scan the smart lock.
Step 6. Choose Latch 5 in the device list, and input an Admin code for your lock. This code can be any 4-8 digits numbers.
Step 7. Name your lock and tap OK.
Step 8. Tap Connet WiFi, input the WiFi name and the password, then tap Start.
Please connect the lock with 2.4GHz WiFi, if your WiFi is 2.4GHz&5GHz, please read the "TAP TO SEE".
Step 9. Tap Done and the app will go back to the device list. You can tap the upper-right corner "+" sign to continue adding other devices.
For the programming operations in the U-tec App, include Add/Delete User, View Logs, and more Settings, please follow the video to learn more details.