1. Place the handles in the opposite direction of the door's edge.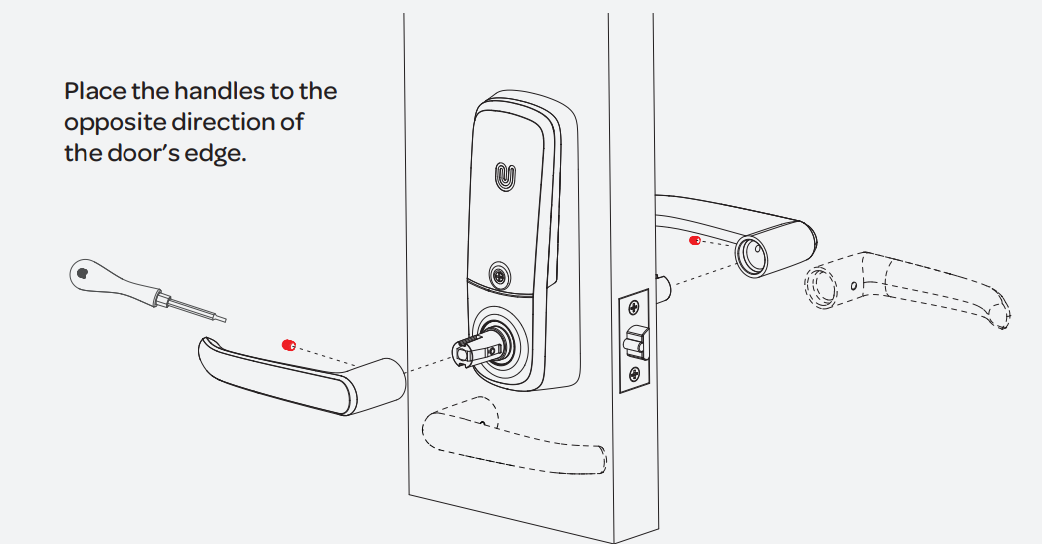 2. Using the hex wrench/screwdriver, screw the set screw anticlockwise inside the handle base.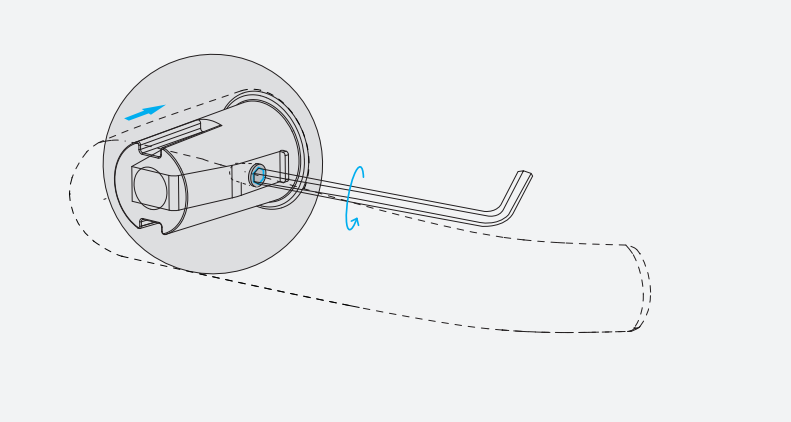 Install the handle for the Ultraloq Lever models.
1. Place the handle onto the handle post. The handle should point away from the door's edge.
2. With the handle placed in its position, insert the screwdriver into the handle's hole and turn the screwdriver counterclockwise to secure it.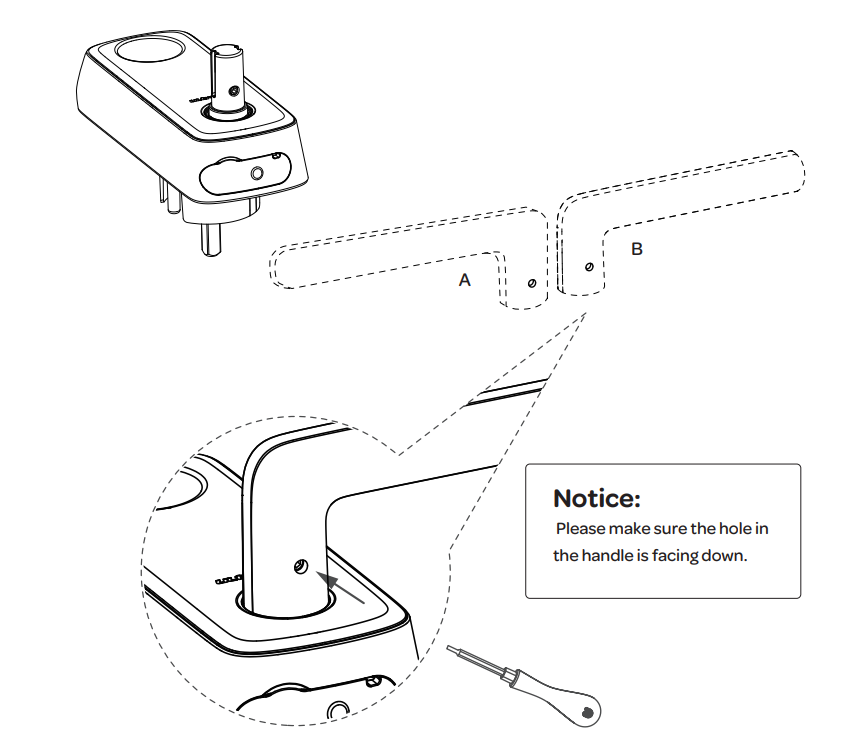 3. If the handles are installed in the wrong direction, you need to remove and reinstall them. To remove them, insert the screwdriver into the hole in the handle, rotate it clockwise until you can pull the handle out, then follow the instructions and reinstall them in the right direction.